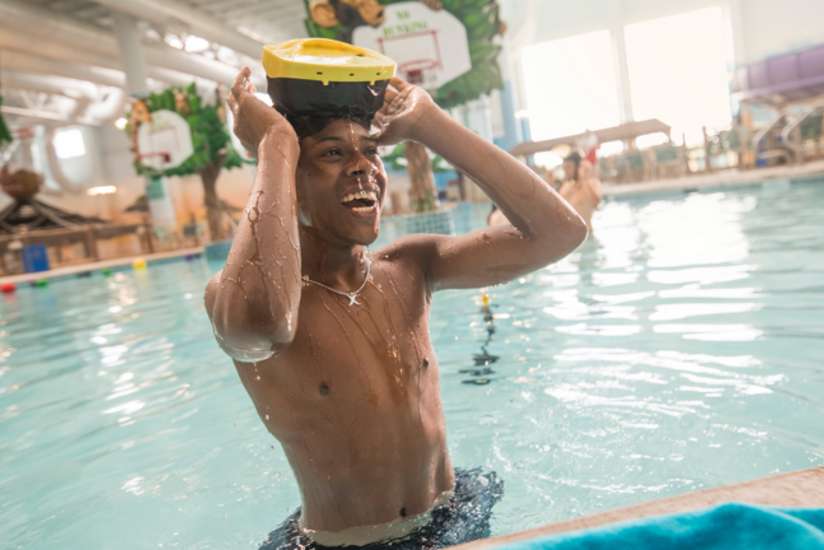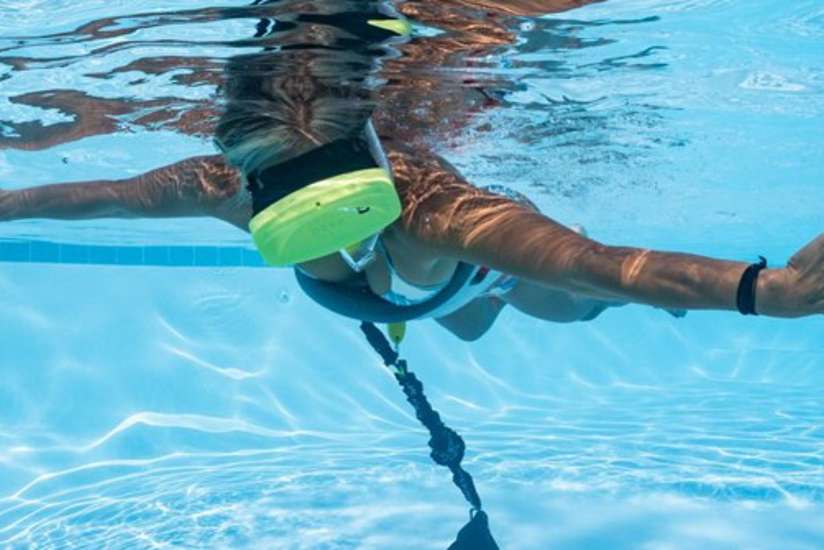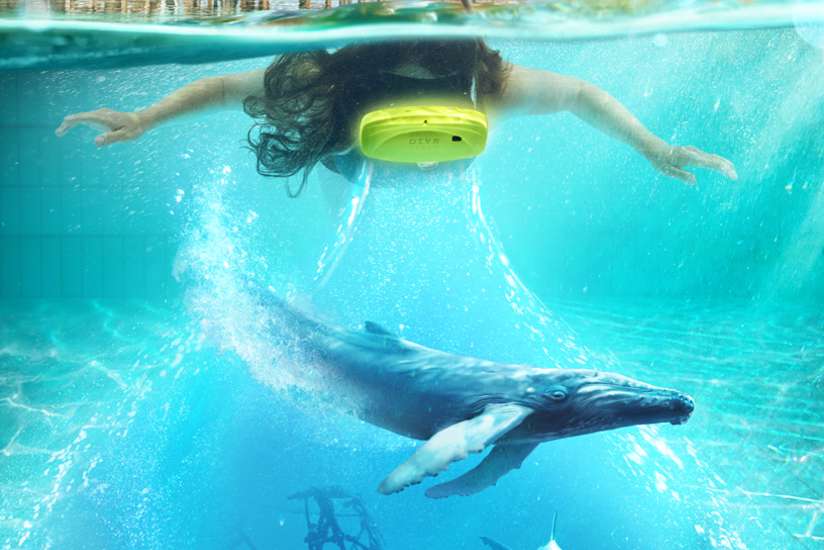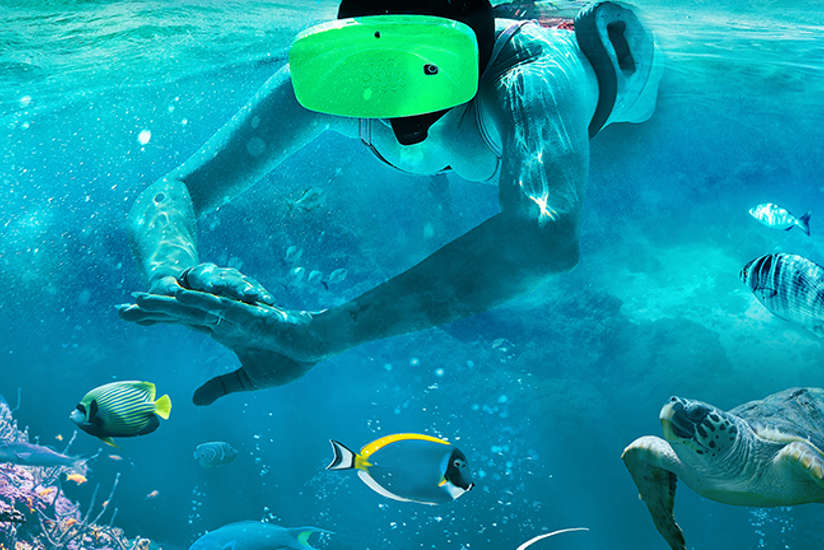 Underwater Virtual Reality
DIVR combines the weightlessness of being in water with the immersion of Virtual Reality, transforming any pool into a fantastic adventure where anyone can go flying, deep sea diving, or zooming through outer space.
Height
48 - 54 inches
Over 54 inches
Age Group
Thrill Level
Participants should be good swimmers in good physical condition with no heart, joint, muscle or skeletal deficiencies. Pregnant women should not participate. No one with a history of seizures should participate.
Participants must be at least 7 years old and 48 inches in height.
Prior experience using a snorkel is recommended.
You must be able to stand up with your head completely out of the water at all times.
If your snorkel fills with water: blow out snorkel to clear it and/or stand up with head out of the water, remove the mouthpiece and breathe normally.
Obey all warning signs and instructions provided.
Do not act in any manner that can cause or contribute to an injury to yourself or others.
If you become disoriented, confused, panic or experience pain, stand up with head out of the water, remove the mouthpiece, breathe normally and remove the headset.
Participants must sign a waiver. Click Here to view waiver.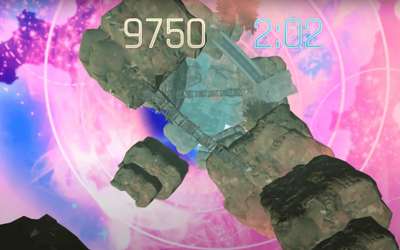 New!
Time Racer
Steer your way through a mesmerizing world of rings and obstacles, earning points and challenging yourself with each twist and turn. With the freedom to move your head and control your direction, you'll feel like a true time traveler as you race against the clock and push your skills to the limit.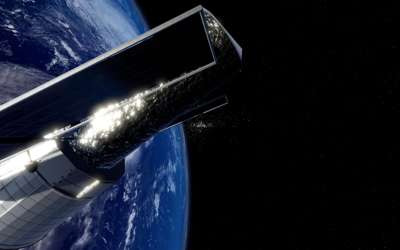 Space DIVR
Float high above the earth and explore the abandoned space station.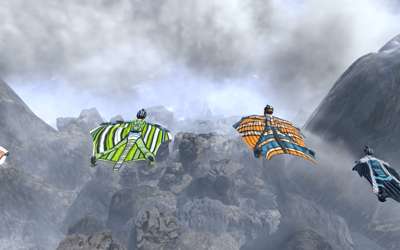 Sky DIVR
Glide weightlessly down the slope of a gorgeous mountain, soaring over waterfalls and flying into glorious canyons.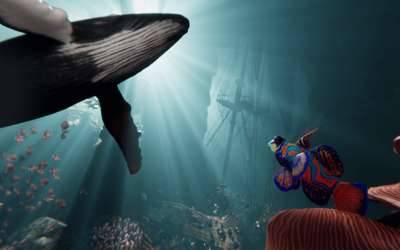 Ocean DIVR
Come along for a drift dive through the most amazing parts of the ocean, visiting underwater wrecks, caves, and submarines.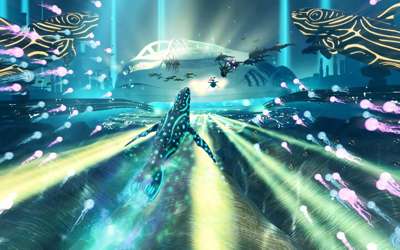 Journey to Atlantis
Brave dangerous waters full of mysterious creatures with a friendly seal as he guides you to the lost city of Atlantis!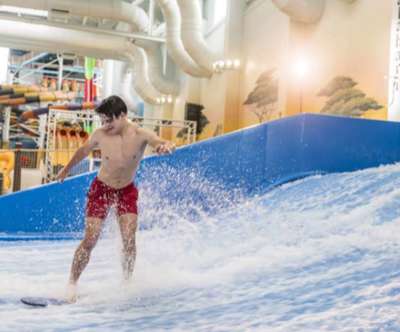 FlowRider Demo
Join us daily for FlowRider tips & tricks! Watch and learn as our professional FlowRider instructor shows off all the coolest moves.
Learn More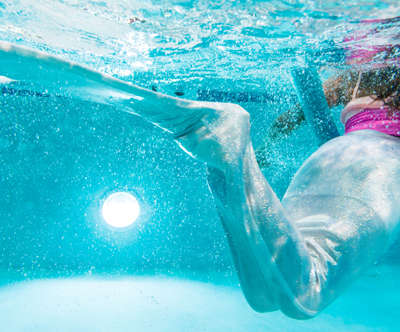 Waterpark Experiences
Want to become a mermaid? We have amazing trainers to help you turn fantasy into reality!
Waterpark Lessons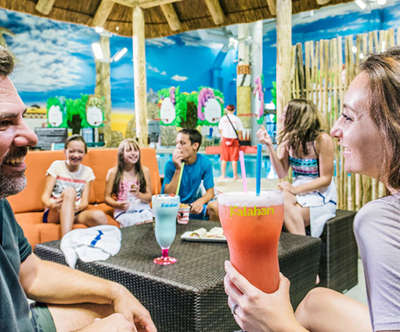 Cabana Rentals
Explore the relaxation possibilities of what a cabana or bungalow can bring through great cabana/bungalow packages. 
Reserve a Cabana