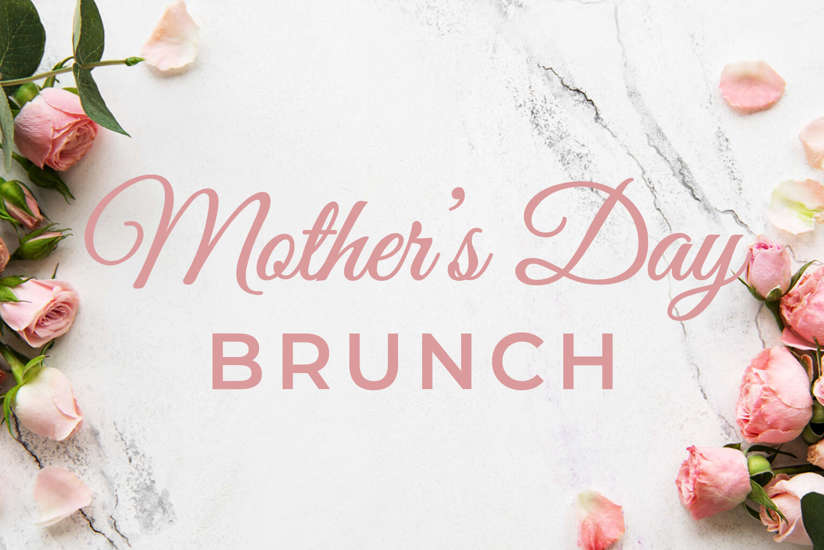 Mother's Day Brunch
Show your mom how much you love her this Mother's Day! Treat her to an incredible Mother's Day brunch complete with all the traditional fare of Herb and Garlic Crusted Prime Rib, Breakfast Station, Honey Glazed Turkey, and many more chilled and hot enhancements. Be sure to save room for dessert!
Omelet Station
Eggs Benedict, English Muffin, Poached Eggs, Hollandaise
Scrambled Eggs
Buttermilk Pancakes & French Toast Bar with Berry Compote, Whipped Cream, Fresh Berries, Maple Syrup, & Powdered Sugar
Cherry Wood Smoked Bacon
Pork Sausage Patties
Cheesy Hash Brown Casserole
Chorizo Frittata with Salsa Verde & Sour Cream
Scrambled Eggs with Cheese  
Marinated Chicken with Citrus & Caper Butter Sauce
Salmon with Cilantro, Lime, Garlic & Honey
Boursin Mac & Cheese
Sweet Crème Butter Mashed Potato's
Roasted Asparagus with Oven Dried Marinated Roma Tomatoes
Green Beans with Roasted Garlic & Caramelized Onions
Vegetable Fried Rice
Roasted Carrots with Harissa, Pistachio, & Yogurt
Prime Rib with Rosemary Au jus & Creamy Horseradish
Bone-In Ham with Grilled Pineapple Salsa
Hanging Kielbasa & Caraway Sauerkraut
Cobb Salad with Soft Boiled Eggs, Tomato, Avocado, Bacon, Cheddar Cheese
Tomato Caprese Salad with Mozzarella, Heirloom Tomato, Fresh Basil, Olive Oil, Maldon Flake Salt, & Balsamic Glaze
Roasted, Grilled & Chilled Vegetables Roasted Red Pepper Hummus, Beet Hummus, French Onion Dip, & Buttermilk Ranch
Smoked Salmon with Capers, Chopped Eggs, Red Onion, and Lemon Slices
Shrimp Cocktail
Deviled Eggs Traditional, Guacamole, and Pimento Cheese.
Sliced Cured Meats and Cheeses with Crackers, Preserves, & Mustards
Fresh Baked Buttermilk Biscuits
Sage & Cheddar Biscuits
Sausage Gravy
Cinnamon Sugar Biscuits
Scones served with a selection of preserves & whipped butters & Wildflower Honey
Chicken Bites                     
Mac & Cheese
Buttered Corn
Pizza
Tator Tots
Coconut Carrot Cake
Assorted Mother's Day Cupcakes
Hazelnut Chocolate Parfait
Lemon Meringue Pie
New York Cheesecake
Caramel Apple Cheesecake
Warm Peach Cobbler with Cinnamon Cream Anglaise
Assorted Mini Shooters
Cream Pies
Macaroons
Tarts , Cookies & Brownies
Kalahari Chocolate Fountain with Marshmallow, Strawberries, Rice Krispy Treats, & Pretzel Rods
Ice Cream Sundae Bar