IN-ROOM 375ml BEVERAGE MENU
Discover a new favorite or enjoy your go-to spirit during your upcoming Kalahari Adventure. Simply fill out the form before your stay and our team will deliver directly to your room upon arrival. It's that easy. 
Please be aware that if you place an alcohol order, everyone in your party will need to provide a valid license. This form is only for guests staying at Kalahari Resorts & Conventions - Pocono Mountains.
*Pre-orders must be placed at least 48 hours in advance to allow time to process. Subject to applicable sales tax and 10% service charge.
Featured Packages
Tito's & Red Bull
Contains: Tito's, Red Bull (2), Sugar Free Red Bull, Watermelon Red Bull, Yellow Red Bull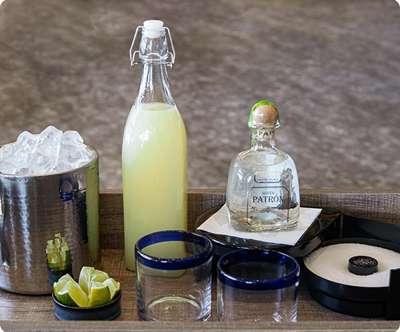 Patron Margarita
Contains: Patron Silver, Carafe Margarita Mix (2), Salt, Limes
Elijah Craig Old Fashioned
Contains: Elijah Craig Old Bourbon, Woodford Reserve Old Fashioned Syrup, Orange Slices (4), Cocktail Cherry Garnish Sticks (4)
Available Packages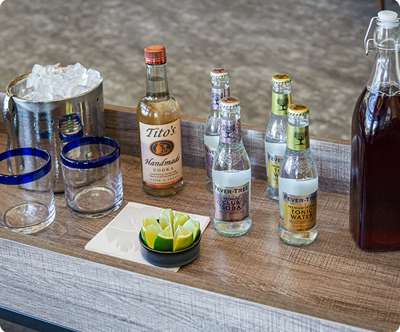 Tito's Highball
Contains: Tito's, Fever Tree Soda (2), Fever Tree Tonic (2), Carafe Cranberry Juice, Limes
Tito's & Red Bull
Contains: Tito's, Red Bull (2), Sugar Free Red Bull, Watermelon Red Bull, Yellow Red Bull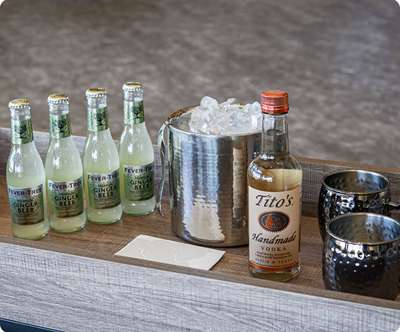 Tito's Mule
Contains: Tito's, Fever Tree Ginger Beer (4)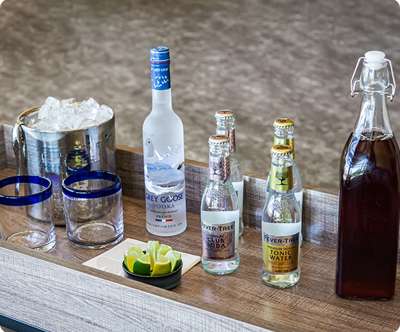 Grey Goose Highball
Contains: Grey Goose, Fever Tree Soda (2), Fever Tree Tonic (2), Carafe Cranberry Juice, Limes
Bacardi Highball
Contains: Bacardi Superior, Pepsi (4), Limes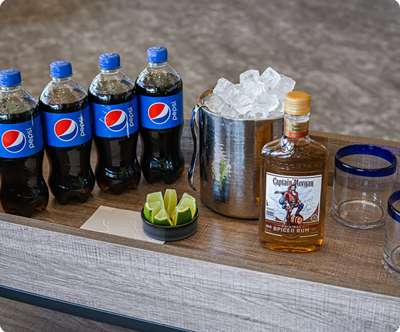 Captain Highball
Contains: Captain Morgan Spiced, Pepsi (4), Limes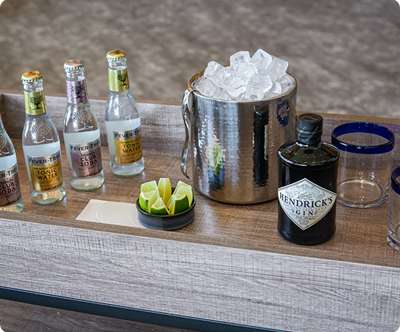 Hendrick's Highball
Contains: Hendrick's, Fever Tree Soda (2), Fever Tree Tonic (2), Limes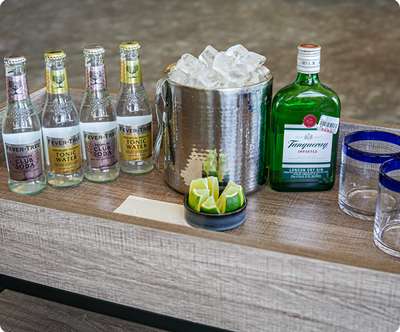 Tanqueray Highball
Contains: Tanqueray, Fever Tree Soda (2), Fever Tree Tonic (2), Limes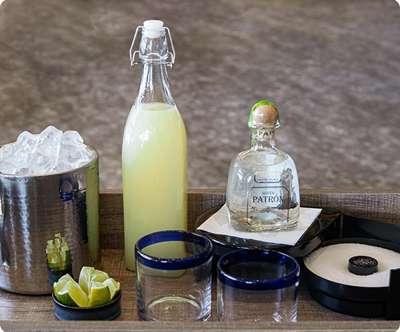 Patron Margarita
Contains: Patron Silver, Carafe Margarita Mix (2), Salt, Limes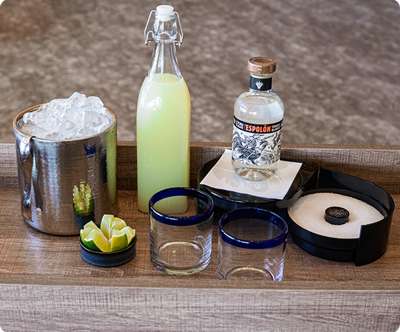 Espolon Silver Margarita
Contains: Casa Migos Blanco, Carafe Margarita Mix (2), Salt, Limes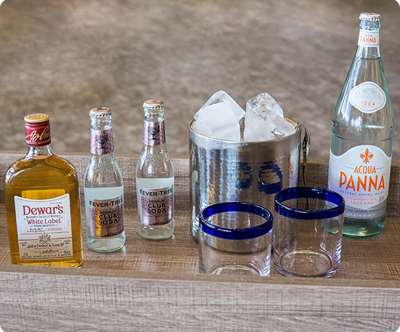 Dewar's Highball
Contains: Dewar's White Label, Fever Tree Soda (2), Panna Water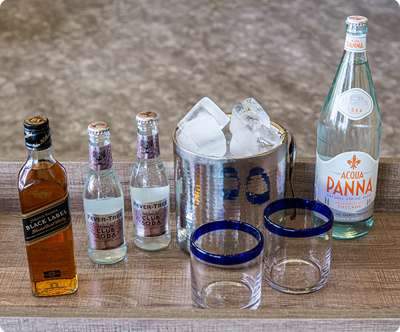 JW Black Highball
Contains: Johnnie Walker Black Label, Fever Tree Soda (2), Panna Water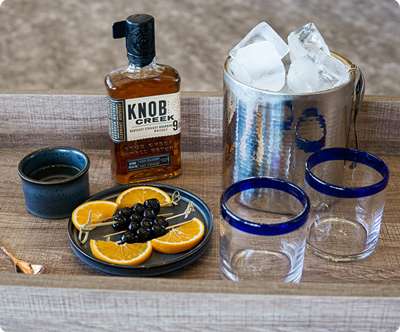 Knob Creek Old Fashioned
Contains: Knob Creek Bourbon, Woodford Reserve Old Fashioned Syrup, Orange Slices (4), Cocktail Cherry Garnish Sticks (4)
Elijah Craig Old Fashioned
Contains: Elijah Craig Old Bourbon, Woodford Reserve Old Fashioned Syrup, Orange Slices (4), Cocktail Cherry Garnish Sticks (4)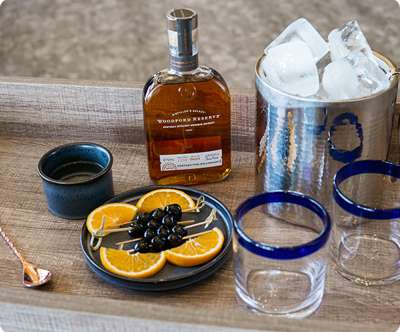 Woodford Old Fashioned
Contains: Woodford Reserve Bourbon, Woodford Reserve Old Fashioned Syrup, Orange Slices (4), Cocktail Cherry Garnish Sticks (4)