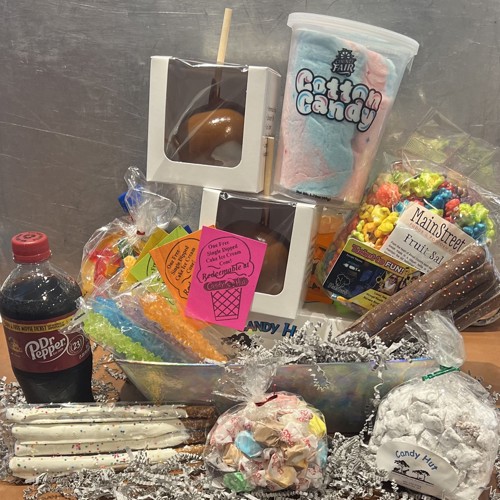 Candy Hut Family Fun Basket
The fun filled surprise for is a treat for everyone!
Includes: 4 Ice Cream Vouchers, $15 Arcade Card, 2 Original Caramel Apples, 1 Lb. of Assorted Gummy Candy, 1/2 Lb. of Assorted Salt Water Taffy, 1 Kalahari Logo Cup, 1 Bag of Puppy Chow, 4 Milk Chocolate Pretzels, 4 White Chocolate Pretzels, 4 Rock Candy Sticks, 1 Cotton Candy, 1 Lbs. of Assorted Chocolates, 1/2 Lb. of Fudge, 1 Kalahari Signature Chocolate Bar, 4 Bottles of Soda (choice of Pepsi, Diet Pepsi, Mountain Dew, Dr Pepper, Rootbeer, or Lemonade).