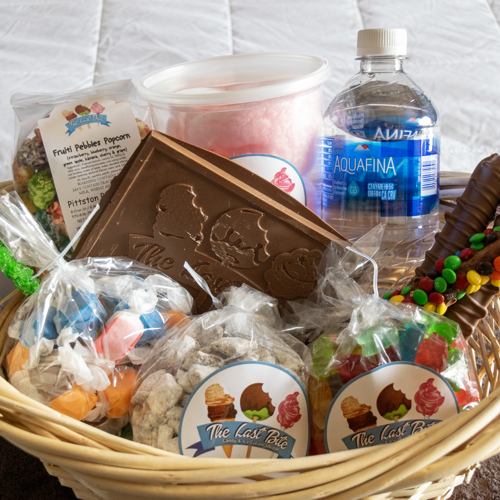 Last Bite Birthday Surprise Basket
The Birthday Surprise Basket is the perfect treat for anyone with a sweet tooth!
Includes: 1 M&M Pretzel Rod, 2 Milk Chocolate Pretzel Rods, 2 Rock Candy Sticks, 1/2 Lb. of Gummy Candy, 1/2 Lb. of Assorted Salt Water Taffy, 1 Cotton Candy, 1 Kalahari Signature Chocolate Bar, 1 Bag of Gourmet Popcorn, 1 Bag of Puppy Chow, 1 Bottle of Water.