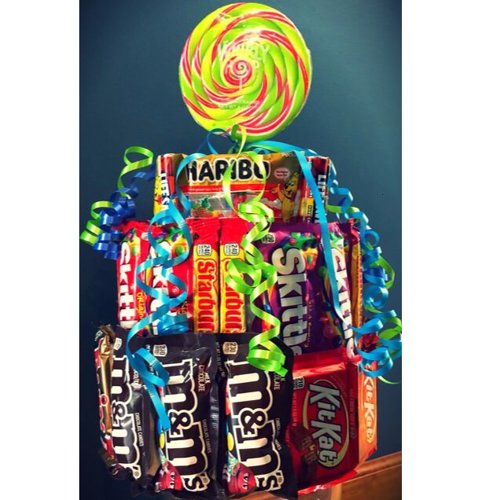 Last Bite Candy Cake
Celebrate any occasion with a this 3-tiered Candy Cake! This cake shaped candy assortment is the perfect special treat for any occasion. Each unique Candy Cake features a variety of chocolates, gummy's and more and is the perfect centerpiece for the entire family to enjoy.
Candy Cakes are pre-assembled. Candy choices are not able to be customized at this time.