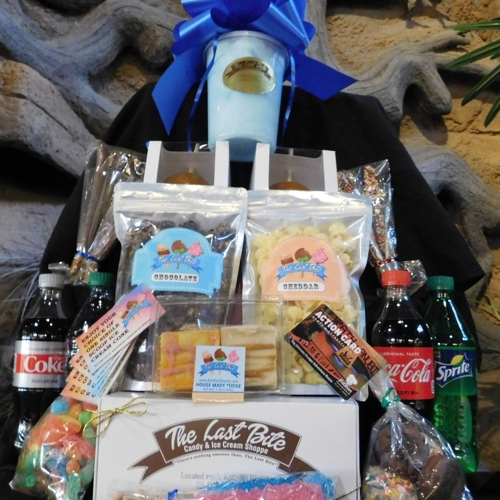 Ultimate Last Bite Basket
The Last Bite Basket is the perfect surprise for anyone with a sweet tooth!
Includes: 2 Caramel Apples, 1 Cotton Candy, 2 Bags of Popcorn, 4 Rock Candy, 4 Sprinkle Chocolate Pretzels, 4 Milk Chocolate Pretzels, 1 Lb. of Hand Dipped Chocolates, 1/2 Lb. of Assorted Fudge, 1 Lb. of Assorted Gummy Candy, 4 Assorted Oreos, 4 Single Scoop Ice Cream Coupons, & 4 Sodas or Water!