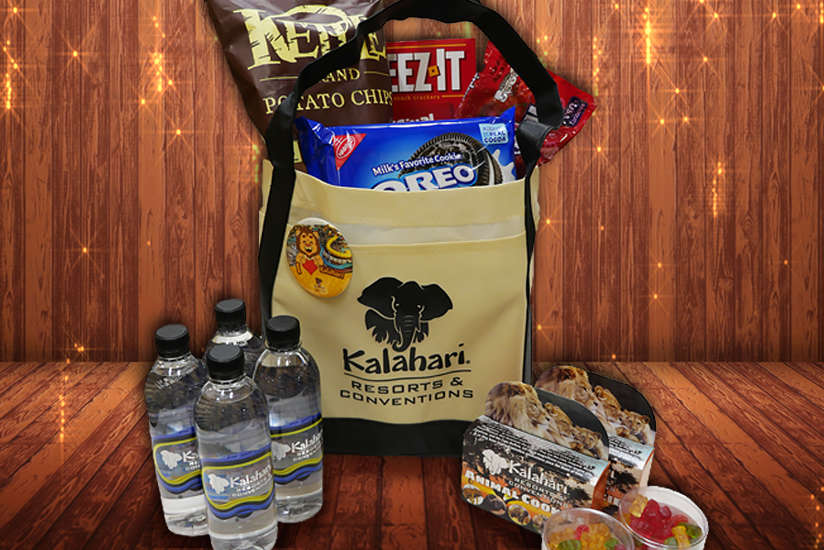 Kalahari Crunch 'N Munch
WHATS INCLUDED
Need Snacks for your Kalahari Vacation? We got you covered! In your Kalahari Reusable Tote you will receive a bag of Kettle Chips, Twizzlers, Oreos, 2 Kalahari Animal Crackers, 2 Kalahari Gummy Bears and 4 Kalahari Waters. Included with your purchase is a cute "I Heart Kalahari" pin!
Free In-room delivery available.
PRICING
Packages for only $49.99! 
Total retail value of $66.99, a savings of $17.00!