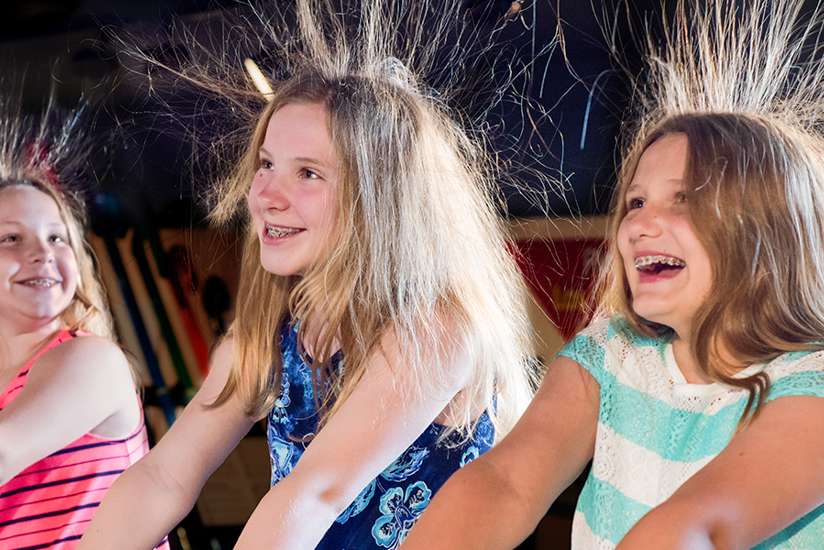 Tommy Bartlett Exploratory
Kalahari is pleased to provide its guests with an out-of-this-world experience at the Tommy Bartlett Exploratory. The Interactive Science Center is a place for hands-on family fun, with more than 175 interactive exhibits. From simple, mind-boggling puzzles and amazing optical illusions, to technical gadgets and computer games, the Exploratory encourages families to delve into science and technology. It also features a space sector, home to an authentic Russian Space Station MIR core module. Walk through and see where cosmonauts and astronauts lived and worked.  
Guests staying at the resort will receive complimentary admission to the Tommy Bartlett Exploratory courtesy of the Kalahari Resort in Wisconsin Dells. Complimentary Exploratory passes will be distributed at the time of your Kalahari Resort check-in. Guests must present their Exploratory Pass and be wearing their Kalahari Resort wristband to gain admission to the Exploratory.