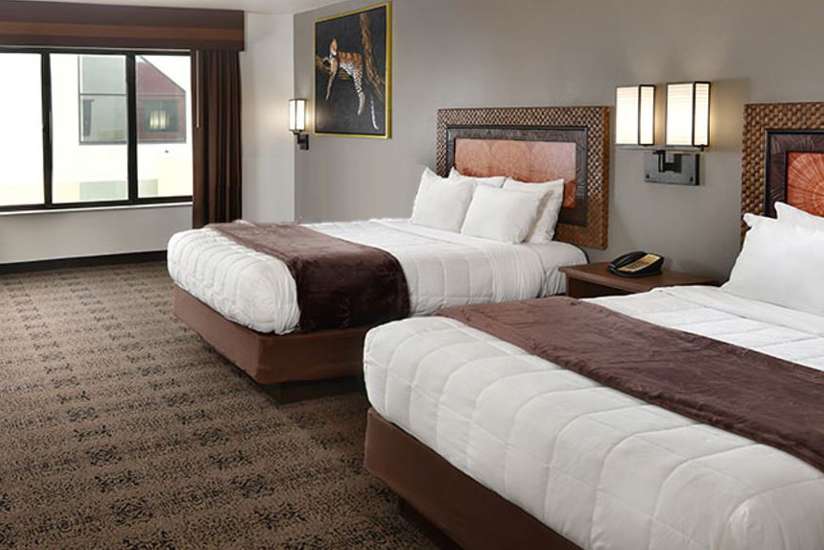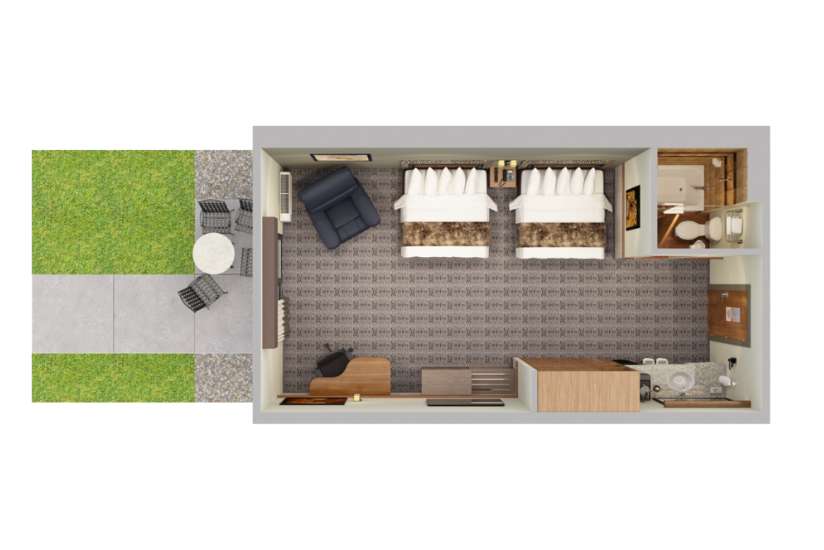 Double Queen Recliner
Two queen beds with a comfy recliner.
1 Sleeping Room
Ideal For: 4 Guests
Things to Know
Any additional guests that are added after your reservation is confirmed, are subject to an additional daily fee. All rooms have maximum occupancy restrictions.
We're proud to offer you a daily room refresh including garbage removal, replenishing any amenities needed and a fresh towel exchange. Should you prefer contactless service, follow the steps posted in your room.