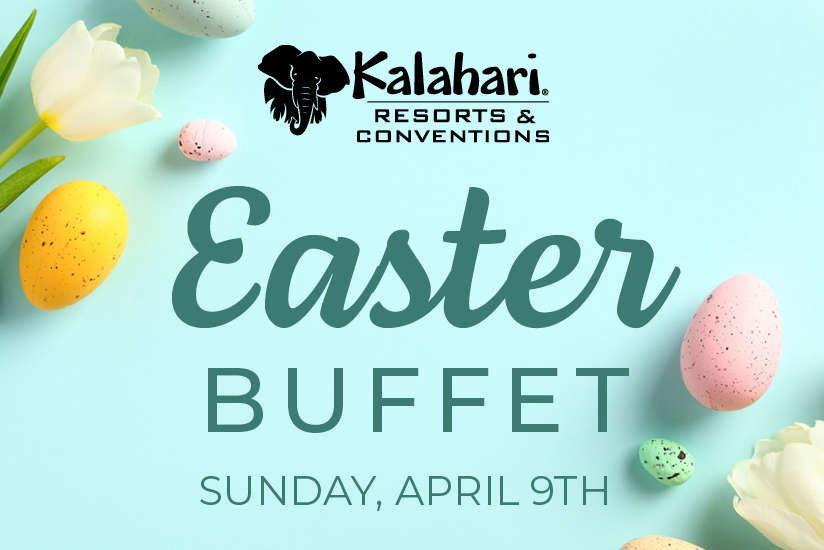 Easter Brunch Buffet
Our festive Easter brunch buffet is a treat-yourself experience that takes Kalahari's signature dining to new heights! Enjoy an array of sumptuous foods from our award-winning chefs, from prime rib, leg of lamb and pork loin, to delicious soups and breakfast featuring a pancake & omelet station.
Steamship Ham
Turkey
Prime Rib
Farm Fresh Scrambled Eggs
Biscuits & Gravy
Deep Dish Pancakes
Eggs Benedict
Braised Beef
Mustard-Crusted Salmon
Local Charcuterie
Marinated Mussels
Oysters on the 1/2 Shell
Poached Shrimp
Loaded Potato Soup
Assorted Devilled Eggs
Sausage
Bacon
Roasted Vegetables
Sweet Cream Mashed Potatoes
Lemon Roasted Asparagus
Challah Loaf
Corn Muffins
Assorted Biscuits
Rolls, Muffins, Breads
Carrot Cake
Cupcakes
Crème Brûlée
Assorted Mousse
Chocolate Fountain
Chicken Tenders
Mac & Cheese
Corn Dogs
Cheese Pizza
Roasted Salmon
Herb Chicken
Red Potatoes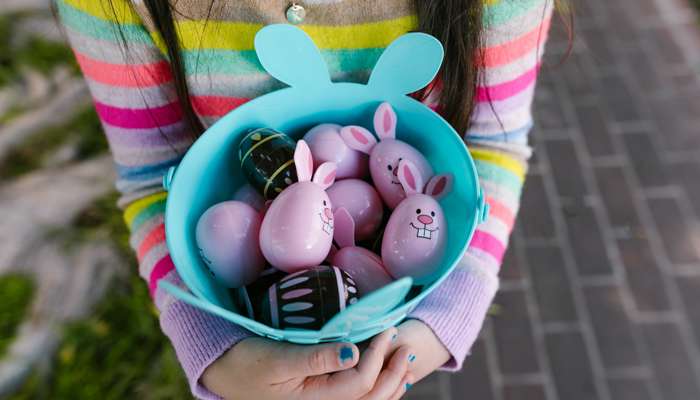 Easter Egg Hunt
Resort guests are invited to our complimentary Easter Egg Hunt! Head to the Wisconsin Brew Pub Hallway and join us as we kick off our Easter eggstravaganza. Don't forget your baskets!
Times are as follows:
9:00am to 9:20am for ages up to 4
9:20am to 9:40am for ages 5-8
9:40am to 10:00am for ages 8 and up
Location: Guests meet and line up at the Wisconsin Brew Pub Hallway.