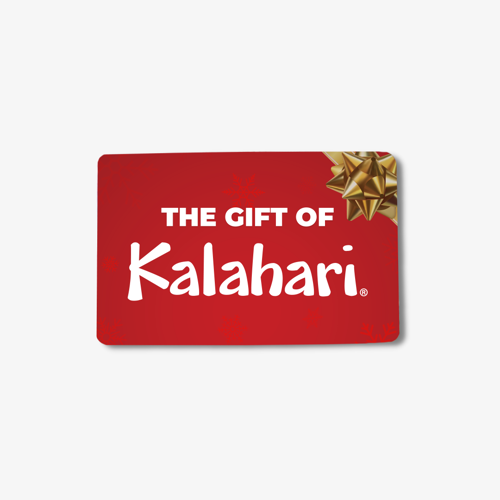 Kalahari Resort Gift Card
Enjoy more splashes, slides, and smiles with a Kalahari Resorts gift card. For a limited time, receive a bonus gift card when you purchase $250 or more during our Holiday Bonus Gift Card Sale!
Note: There is a $500 maximum value per gift card. Any order over $500 will be placed on additional gift cards.