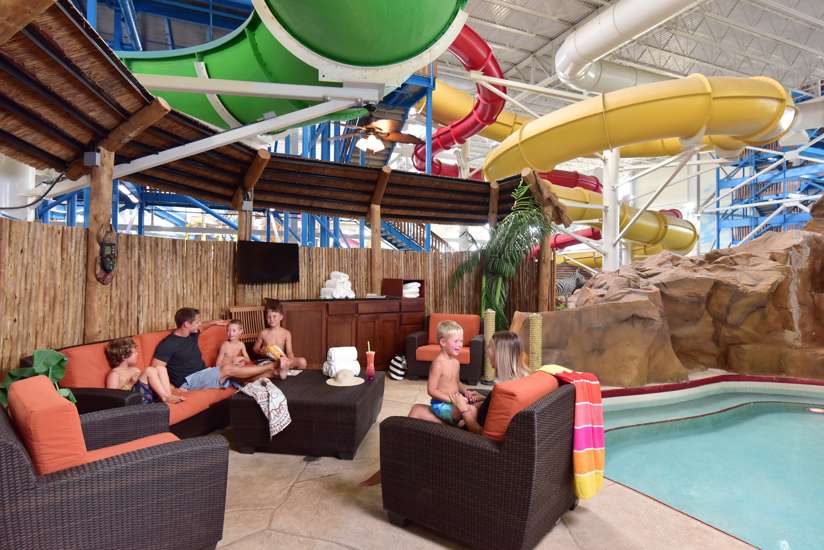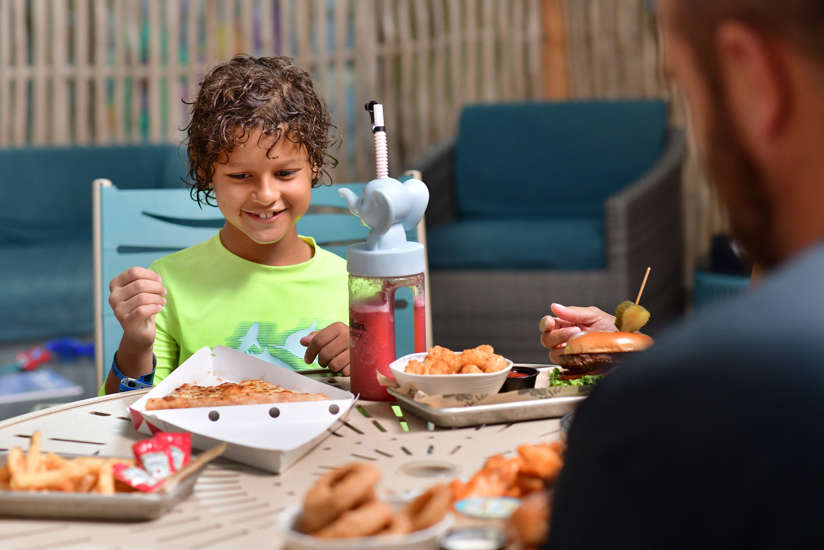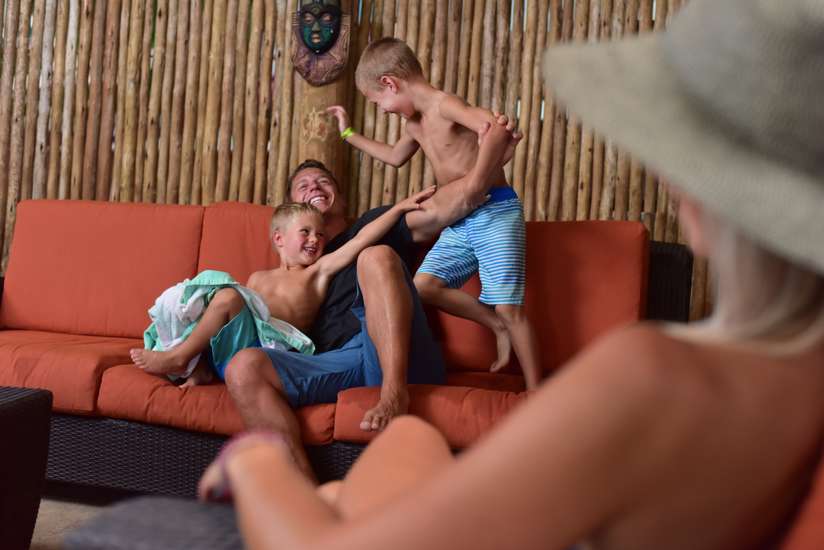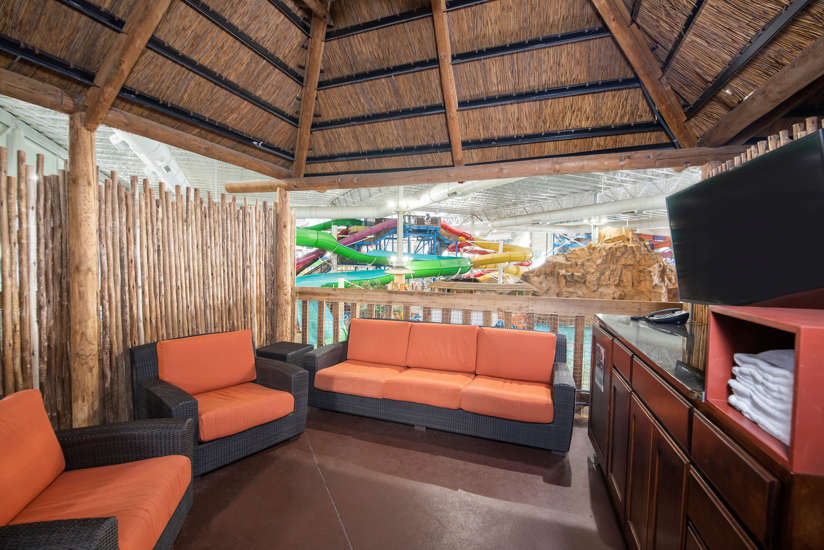 Cabana & Bungalow Rentals
Revel in all the comforts Kalahari has to offer. Explore the relaxation possibilities that renting a cabana or bungalow can bring. Indoor Cabanas are available year round while Outdoor Bungalows are available Memorial Day thru Labor Day, weather permitting. Cabanas fit 8 guests while a Private Whirlpool Cabana will accommodate up to 16 guests! 
Things to know:
Carry-in food, beverages and coolers are not permitted in the Waterpark or any common areas of the resort.
Separate waterpark admission is required.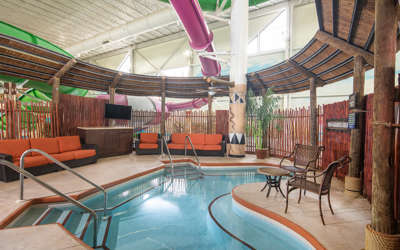 Indoor Private Whirlpool Cabana
Includes:
Private Hot Tub
Two (2) Chaise Lounge Chairs
Two (2) credenzas with safe, mini-refrigerator, and house phone
Two (2) 43-inch flat-screen TVs
Dining table with eight (8) chairs
Food and Beverage Delivery
Capacity: Up to 19 guests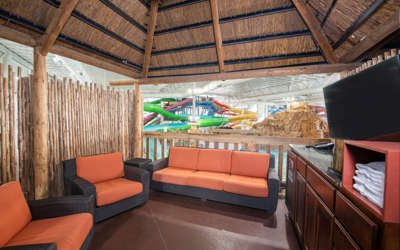 Indoor Sundeck Cabana
Includes:
Refrigerator
Flat screen TV
Security safe
Chaise lounges & table
Food and beverage delivery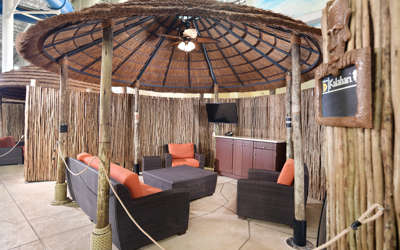 Indoor Waterpark Cabana
Includes:
Refrigerator
Flat screen TV
Security safe
Chaise lounges & table
Food and beverage delivery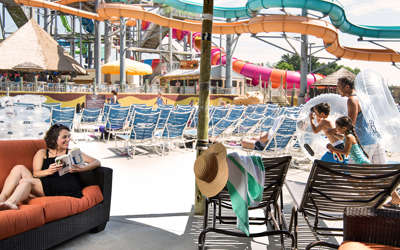 Outdoor Bungalows
Includes: 
Refrigerator
Flat screen TV
Security safe
Chaise lounges & table
Food and beverage delivery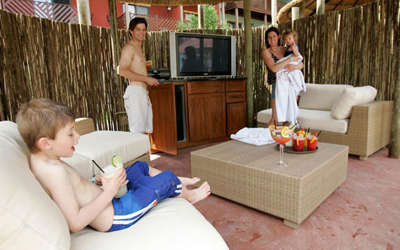 Outdoor Party Bungalow
Includes: 
Mini-refrigerator, safe, and house phone
Flat screen TV
Chaise lounges and table
Food and beverage delivery
Capacity: Up to 12 guests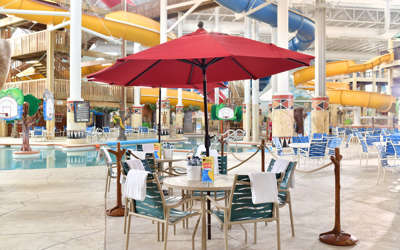 Premium Seating
Includes: 
Reserved table & chairs
Food and beverage delivery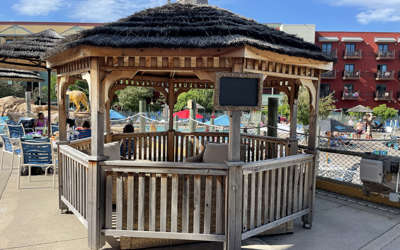 Outdoor Gazebo Bungalow
Includes: 
Chaise lounges & table
Food and beverage delivery
Reserve your cabana or bungalow today