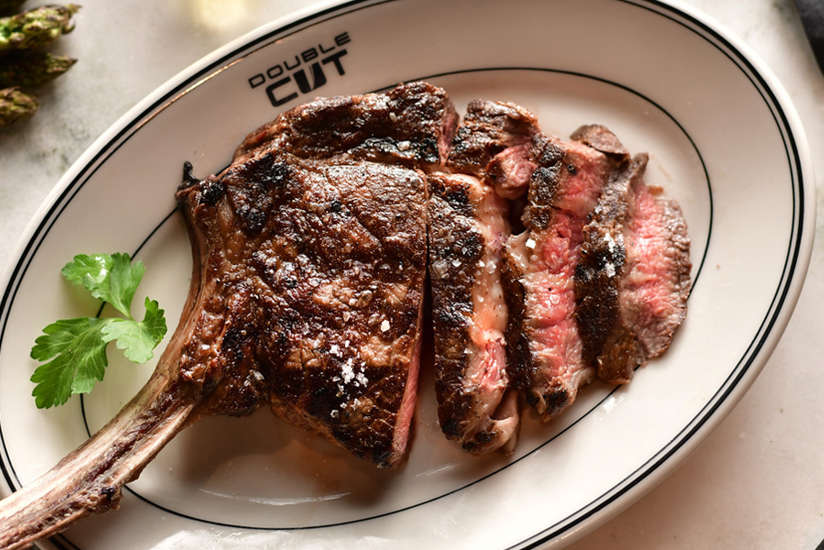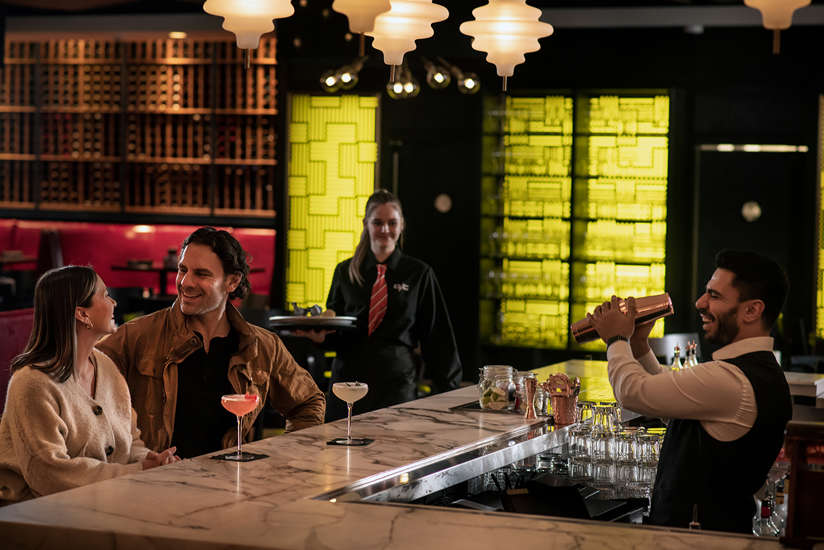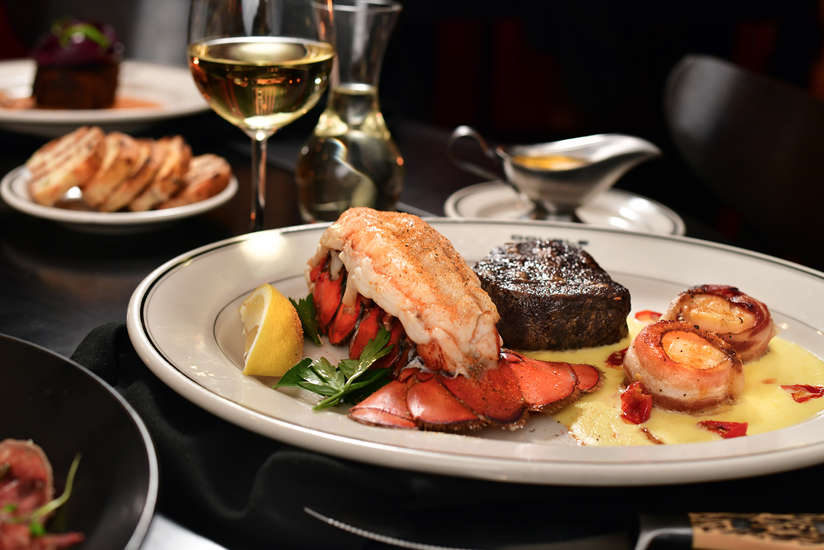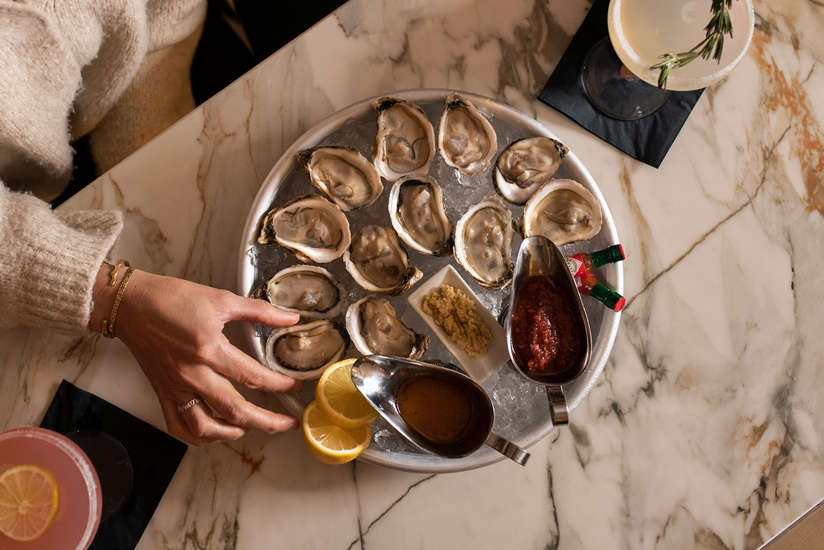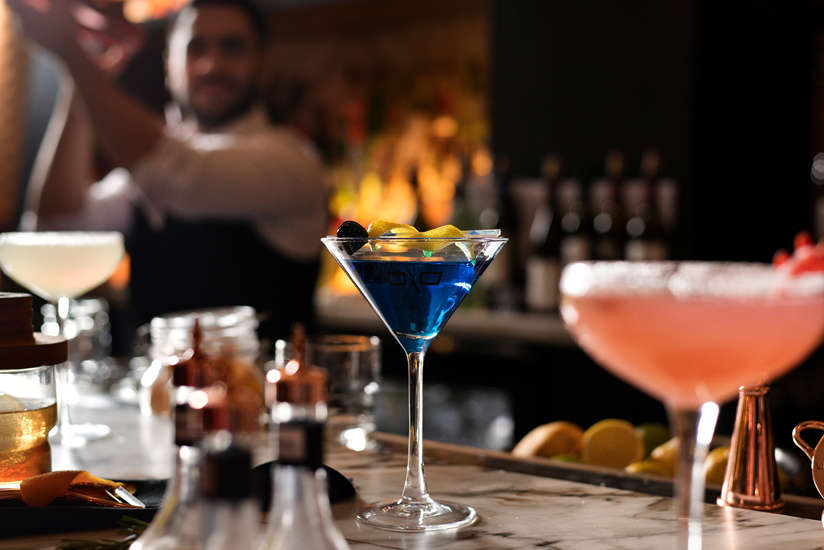 Double Cut Steak House
When you claim that you have a signature steak house experience, every detail has to be considered to transform you from the stresses of business and life.
The décor is modern, but not pretentious. The ambiance is sophisticated and multisensory, yet comfortable. The staff is educated, but not showy. The uniforms are unique, but classically tasteful. Like the restaurant itself, the menu departs from a classic steakhouse without chasing away traditionalists. Categories range from classic steaks and chops to seafood – including lobster tail.
We said robust, right? Double Cut literally means so large that your jaw hits the table. Larger portions, tons of ambiance. There's the dinner bell. Where's that steak knife?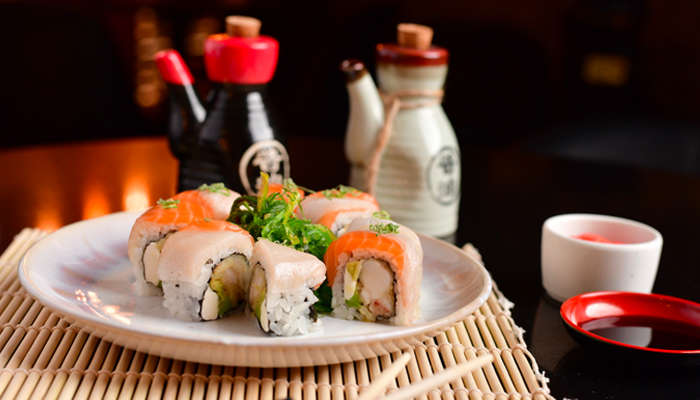 New Sushi Menu
Experience authentic Japanese cuisine in a relaxed, contemporary atmosphere. Sushi lovers will be impressed by the freshness and newcomers will delight in the expert presentation of our unique rolls. 
View menu
Looking for group dining?
A spectacular venue. Chef-prepared cuisine. World-class service. Expect it all when you host your private dining or group event at Double Cut Steak House.
Enjoy the flexibility and privacy the occasion demands. And count on expert planning assistance and personal attention to ensure your gathering is a resounding success.
Double Cut Group Sales Brochure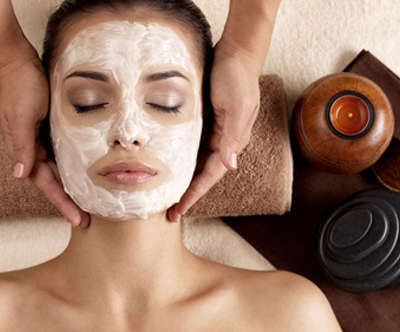 Pamper yourself
Beyond Relaxation. A family vacation should have something special for every member of your family.
Pamper Yourself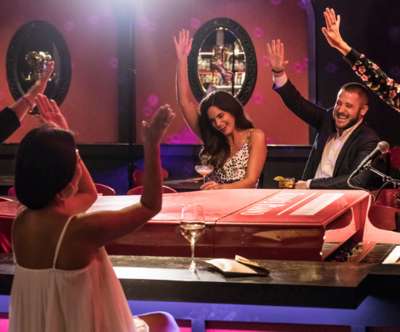 Redd's Piano Bar
Claim a table or stool as you relax within the lounge. Live entertainment will awaken all your senses. Redd's Piano Bar and Lounge is an escape, from your escape.
Redd's Piano Bar and Lounge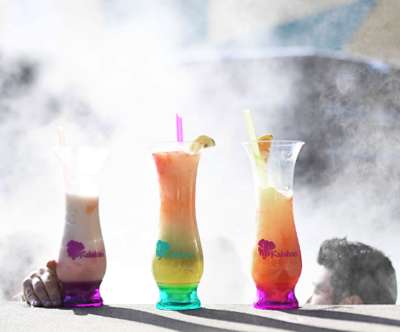 Never leave the waterpark
Never leave the waterpark to grab a drink or refuel in-between slides with Kalahari Resort and Convention's waterpark dining options. 
Waterpark Dining
Your Kalahari adventure awaits.