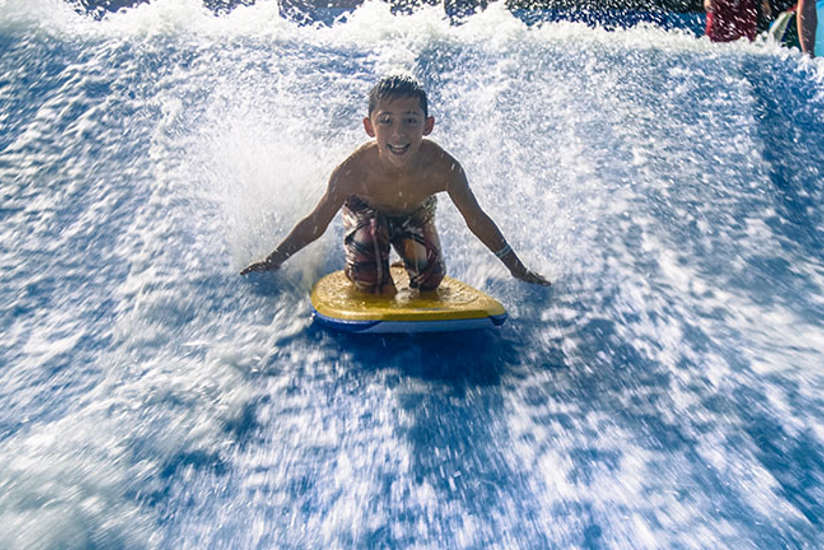 Flowrider
Test your bodyboarding or surfing* skills on this 5-foot wave simulator. Flowrider is a safe and controlled environment for learning how to ride the waves, just like off the coast of Africa!
*For the safety of our guests, a quick orientation is required for any guest that plans on stand up surfing in addition to the existing FlowRider rules. Orientation lasts about 10 minutes and is available 3 times a day at 9:45 AM, 6:45 PM and Waterpark Closing. Orientation includes how to safely use the attraction, waiver explanations, and some basic knowledge of the ride. Please note, you must have previous FlowRider experience in order to surf standing up at this time.
Learn to Surf the FlowRider
Height
36 - 42 inches
42 - 48 inches
48 - 54 inches
Age Group
Tweens
Teens
Grown Ups
Bigger Kids
Thrill Level
Riders must be at least 42 inches tall to participate in bodyboarding and 52 inches tall to surf.