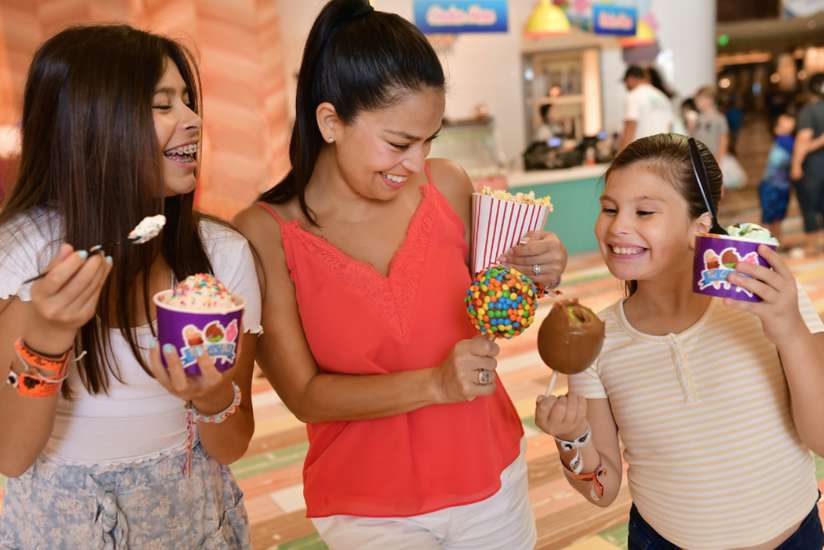 The Last Bite
Hand-dipped chocolate, fabulous caramel apples, homemade fudge, yummy ice cream and more. The Last Bite at Kalahari Resort specializes in indulgence! 
Specializing in sweet indulgence, The Last Bite offers a number of ways to get your sugar fix. Either order a sweet treat for delivery to your room or stop by the main lobby for an assortment of sweet treats. *Place your room-service order for you or someone else with Kalahari Concierge at (570) 580-6050 or by ordering online.
LOCATION: Within the lobby.