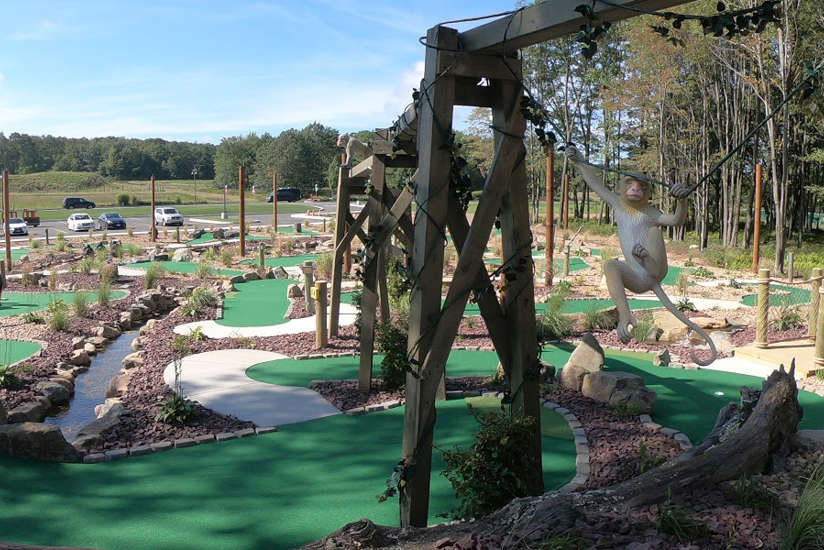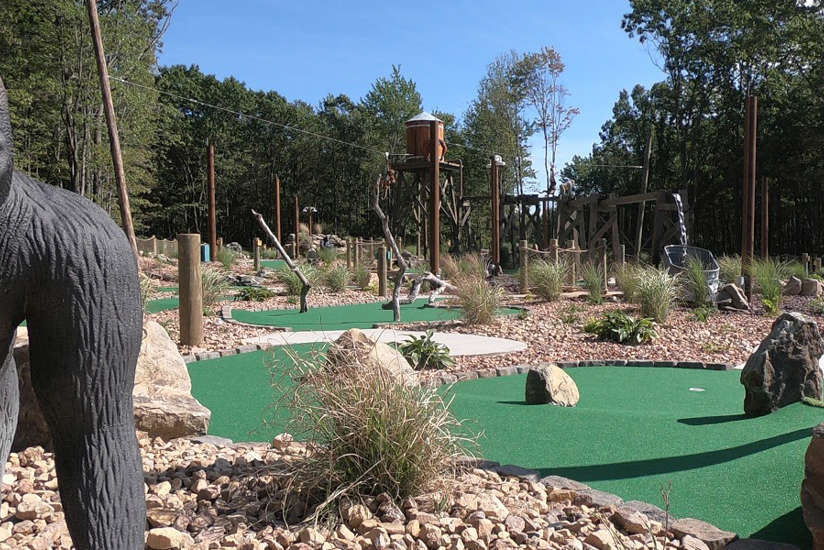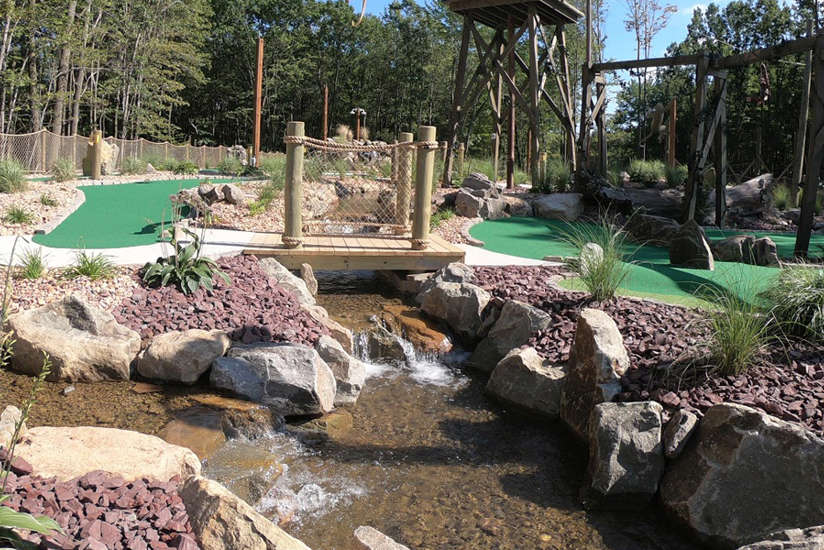 Legends of the Lost Jungle Mini Golf
Welcome to the Lost Jungle - Let the Adventure Begin!
Venture into the Lost Jungle for an exhilarating 36 holes in our mini-golf course. Filled with rushing waterfalls, rickety bridges, and of course, monkeys hiding on every corner! Can you count them all?!