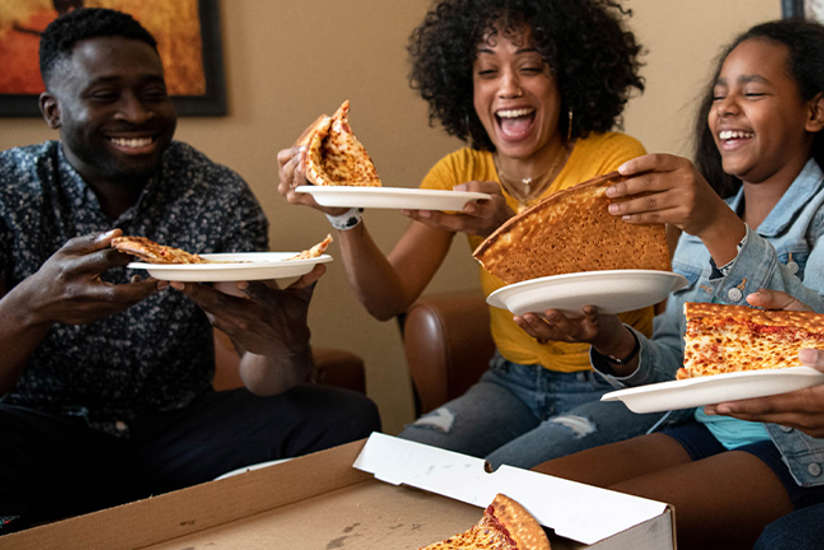 Room Service - Ingraffia's Pizza Kitchen
Treat yourself with Ingraffia's delicious freshly baked specialty and signature pizzas. The same recipe that started it all, enjoy a slice of history delivered right to your room today.
It All Started With Pizza
Believe it or not, Kalahari Resorts & Conventions all started with pizza.
In 1983, Owners Todd and Shari Nelson opened what would soon become an icon within their hometown of Wisconsin Dells, WI: Pizza Pub. With a work ethic second to none, they quickly became the largest producer of quality pizza as well as the number one pizza delivery service in the community. Hard work, determination, high-quality ingredients, and an impeccable attention to detail became the foundation for the family's success. From Pizza Pub, to the first Indoor Waterpark Resort in the Country, The RainTree Resort, and ultimately Kalahari Resorts & Conventions - It truly all started with pizza! We invite you to try this delicious pizza here that feature patented sauce and cooking process only available on the award-winning Pizza Pub Pizza. Enjoy a slice of history.