Safari Outdoor Adventure Park
While we bid farewell to the summer season, we've got an indoor oasis of excitement and adventure ready to keep the thrills going all year round! Step inside our indoor waterpark, where it's always 84 degrees and sunny, and discover a world of slides, splashes, and smiles. Thanks for a great summer!
Hours
The Safari Outdoor Adventure Park is closed for the season. Reopening Memorial Day 2024.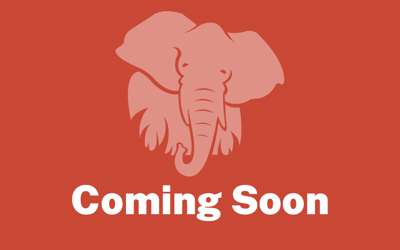 Coming Soon!
Free Fall Jump Tower
The Free Fall Jump Tower is an adrenaline factory unlike any other. A 50ft drop creates the ultimate thrill for those daring enough to make the jump. The question is, are you willing to take the leap?
Note: Closed during high wind conditions.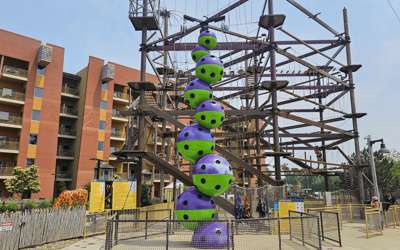 New!
Astro Ball
Test your resolve and determination to see how high you can climb. Don't Look Down! You've Got This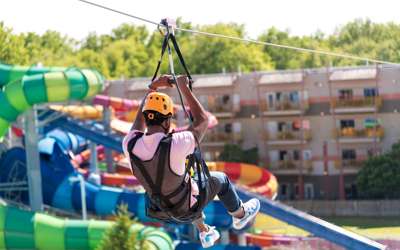 Zip Line Tour
Soar over 60 feet above Safari Outdoor Adventure Park on our 200 - 400 foot-long zip rides. Riders must be 48" tall to enjoy this attraction.
Note: Closed during high wind conditions.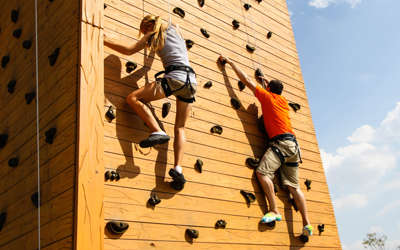 Adventure Climbing Walls
Climb to new heights on our two 32 foot high custom climbing walls featuring race timers and auto belay safety systems.
Note: Closed during high wind conditions.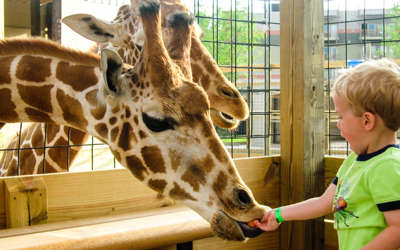 Safari Adventures Animal Park
Experience up-close and educational encounters with the animals of Africa. *All minors must be accompanied by an adult.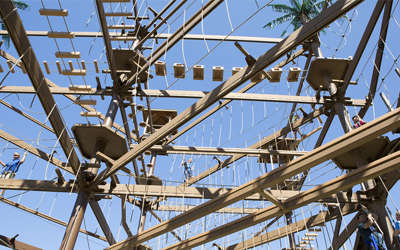 Ropes Course
Test your balance and coordination on this three level course featuring 48 elements spanning over 750 feet of thrilling ropes adventures.
Note: Closed during high wind conditions.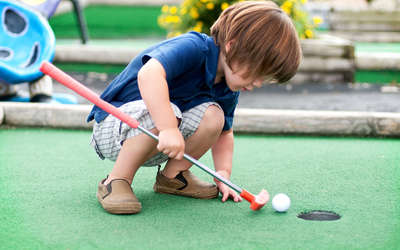 The Great Escape Mini Golf
Hit the links outdoors for 18 exciting holes at the Great Escape Mini Golf.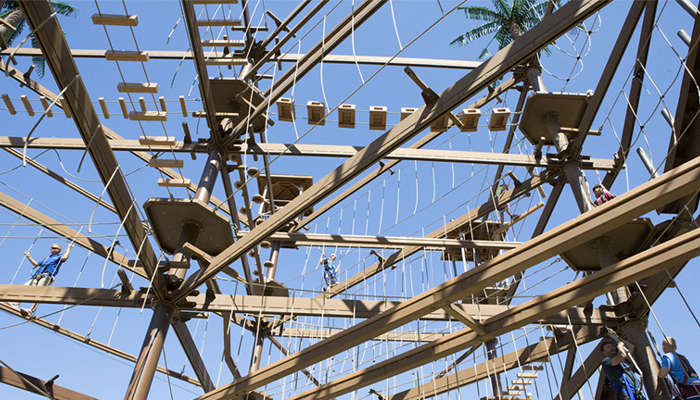 Add the Safari Outdoor Adventure Park to Your Stay
Make the most of your summer visit and add adventure to your stay! From the ropes course to the thrilling climbing walls - this is one add-on you won't want to miss. 
Add pass to your stay