A DIVERSE OUTING - ALL UNDER ONE ROOF
You've driven by, but now is the time to experience Kalahari! Here's all the things you can experience without having to stay.
Remember, complimentary valet parking available for local diners.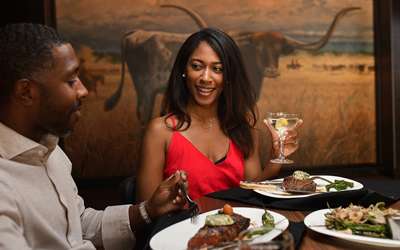 Double Cut Steak House
A signature steak house experience, featuring a menu with robust selections including steak (of course), seafood, chops, chicken and vegetables.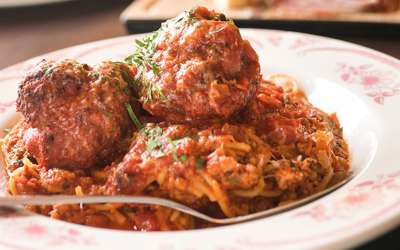 Sortino's Italian Kitchen
Whether you're dining with friends, gathering with colleagues or simply feeding the kids, Sortino's satisfies the appetite and soothes your soul with the flavors of Italy and the warmth of family. Featuring: Sortinos Italian Kitchen, Pizzeria Sortino, Sortinos Cafe & Gelato and Vinoteca wine lounge.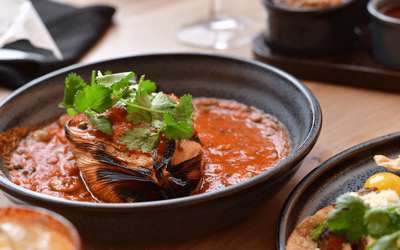 Cinco Niños
A modern Mexican & tequila bar encompassing all the resounding classic flavors as they intertwine with a sizzling plate of pure goodness.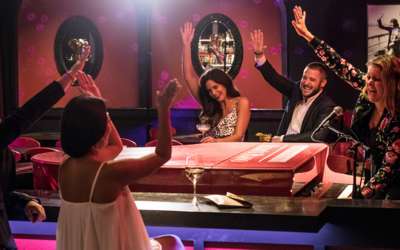 Redd's Piano Bar and Lounge
Redd's Piano Bar & Lounge offers fabulous entertainment nightly from a host of talented international performers. With new and exciting performers every month, Redd's brings you the best live music entertainment in Wisconsin. Sit at the piano, sing along and be part of the show or sit back, relax with a great hand-crafted cocktail.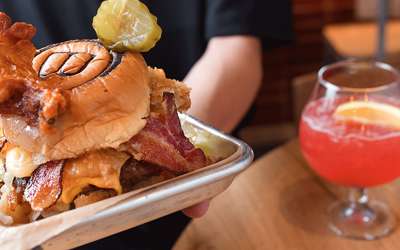 B-Lux Grill & Bar
Deliciously unique burgers and shakes handcrafted from scratch. Invite your family and friends to try a signature burger or indulge in one of our hard shakes. We are proud to offer fresh ingredients that are locally sourced.
William Chris Winery Dinner
Join us for an evening of award-winning William Chris wines paired with a curated menu from our award-winning chefs!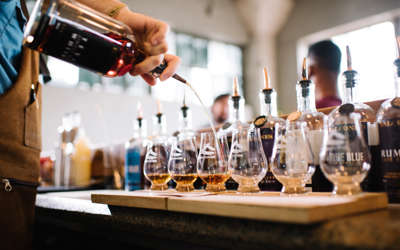 Balcones Whisky Dinner
Join us for an evening of award-winning Balcones Distilling whiskies paired with a curated menu from our award-winning chefs!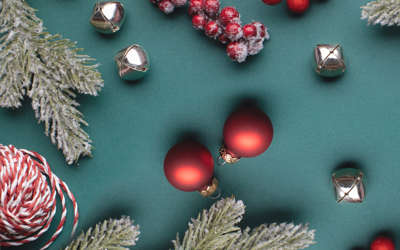 Winter Holiday Celebration Buffet
Join us for a Holiday celebration that you'll never forget. Experience our incredible Winter Holiday feast complete with all the traditional fare, Chef-carving, and chilled seafood. Be sure to save some room for our delicious dessert display!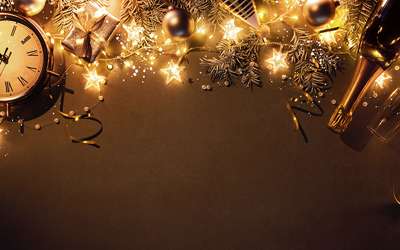 New Year's Eve Grand Buffet
Bring in the New Year with a celebration you'll never forget! Enjoy our New Year's Eve feast complete with all the traditional fare of prime rib carving and oysters, along with many chilled and hot enhancements.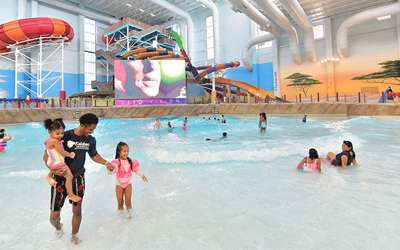 Epic Monthly Day Pass Subscription
Unlimited rides, slides and smiles await when you purchase this monthly pass. Just think of the possibilities?! Tom Foolery's one day, the Waterpark the next - then repeat, repeat, repeat. There's even a spa day pass subscription! Get your Epic Pass online now.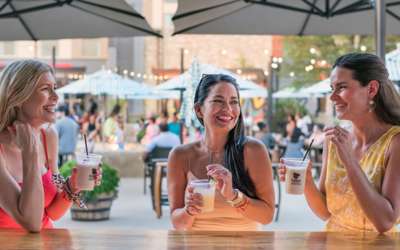 Amatuli
A visit to Amatuli is comprised of workshop tours, activities, information sessions and shopping. It's a marketplace where traditional African encounters are surrounding your every bit of exploration.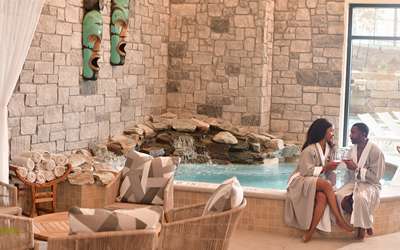 Spa Kalahari & Salon
Beyond relaxation. Our first-class spa offers services to relax and rejuvenate the mind, body and spirit. Featuring body treatments, luxurious massages, skin care, nail care and hair services. This luxurious spa also includes a wet therapy room with a dry sauna, a chromotherapy steam room, Halotherapy Salt room, whirlpool, a spa specific outdoor pool, brow and lash bar, and relaxing lounge space.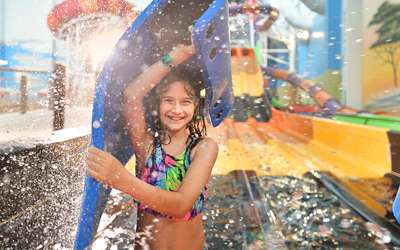 Purchase Waterpark Day Passes
Coming Just for the Day to America's LARGEST and NEWEST Indoor Waterpark? We do sell a limited amount of Day Waterpark Passes online to guests. The only way to guarantee your waterpark admission is by purchasing ahead of time online. Water you waiting for?! Snag your passes today!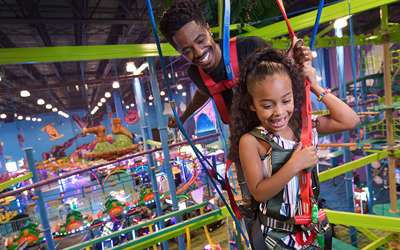 Purchase a Day Pass to Tom Foolerys
80,000 square feet of family fun and excitement with an unprecedented array of indoor attractions and activities! When it's time to dry off or you just want to up the thrill level, this adventurous park will have just what you need. Get your passes today!
Your Kalahari adventure awaits.