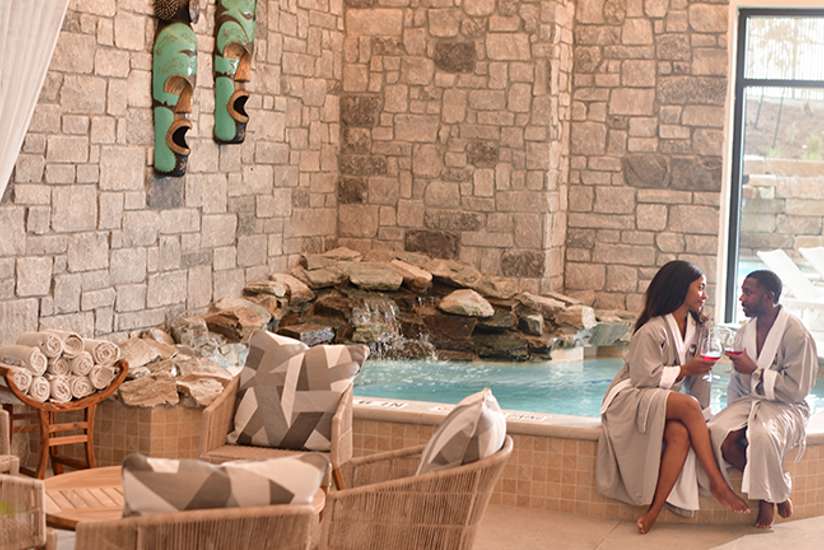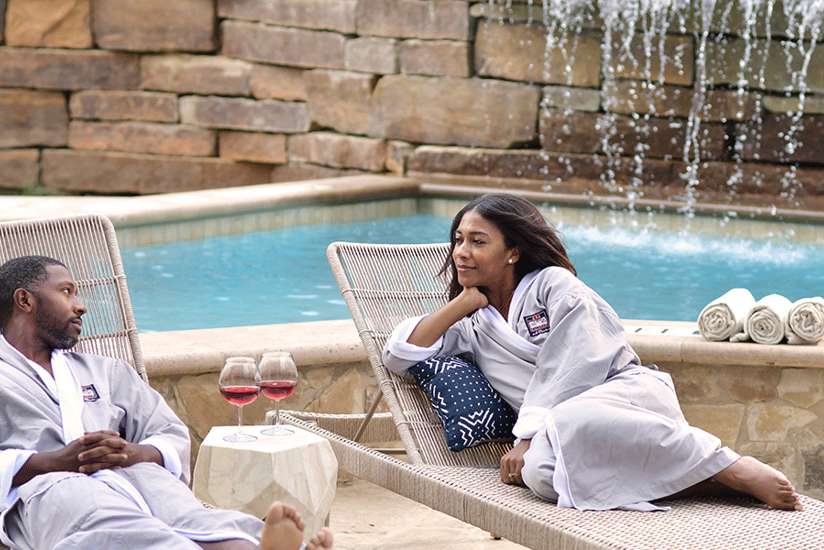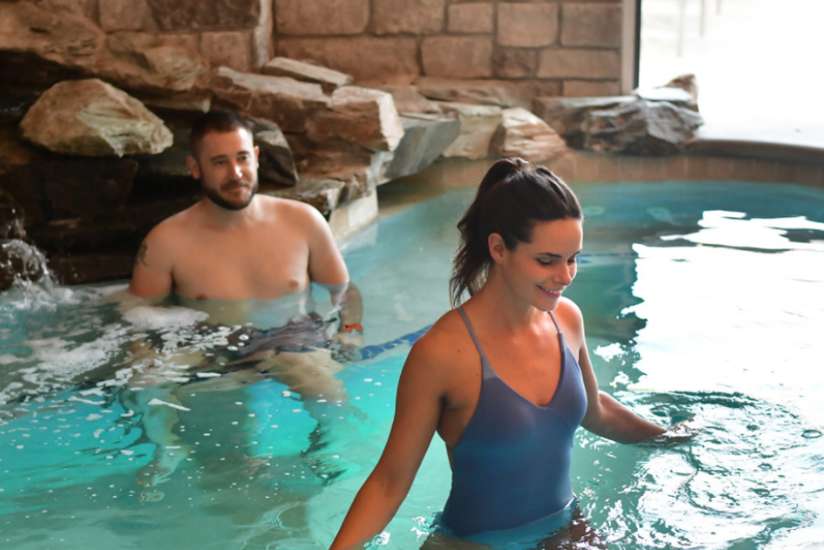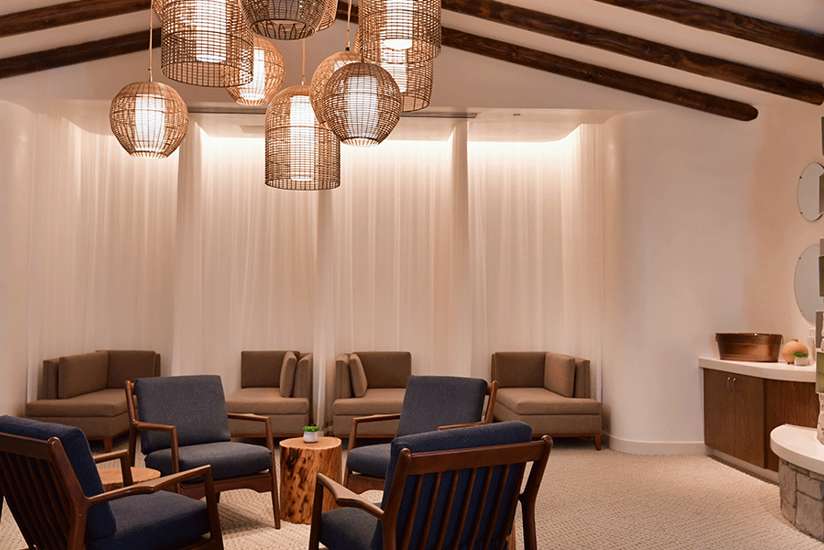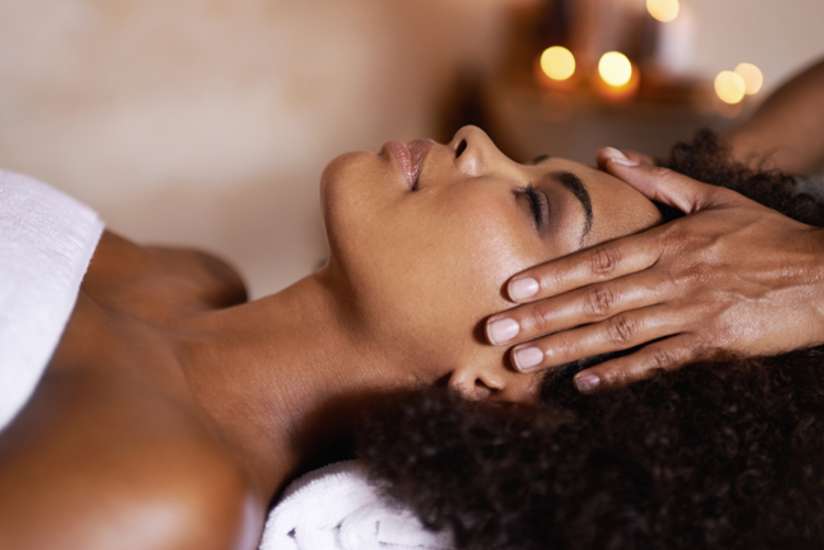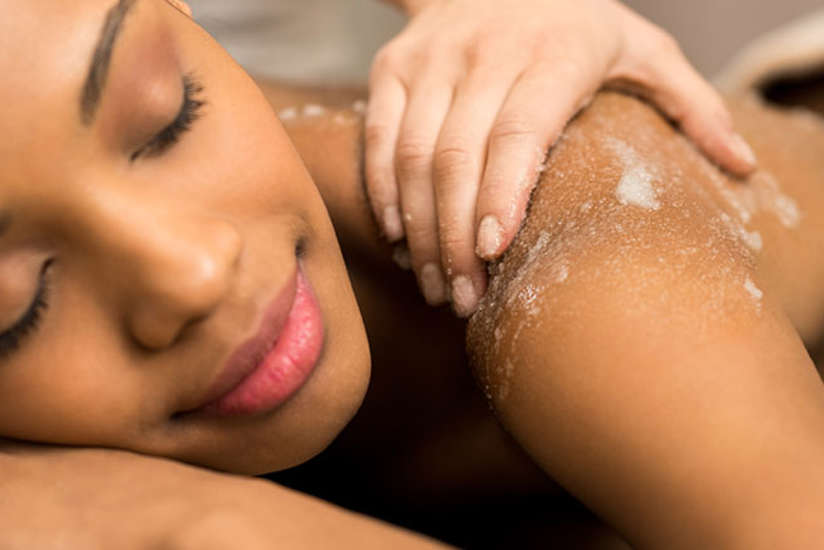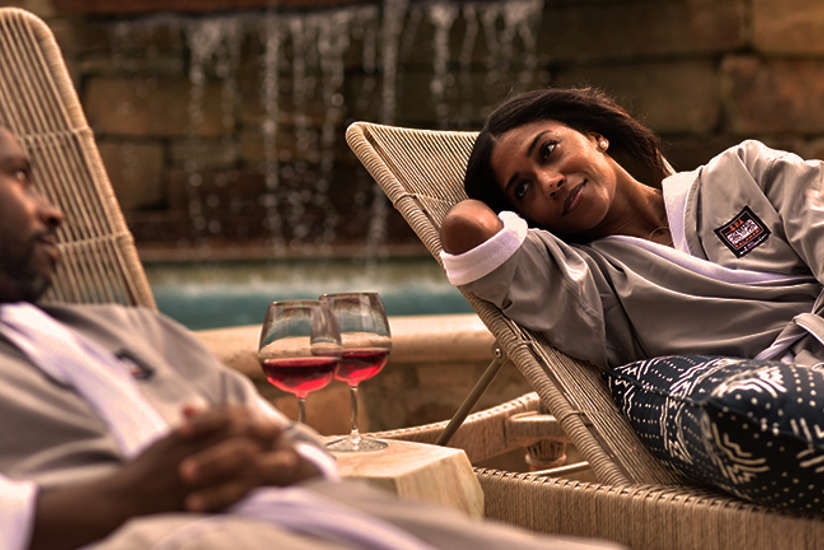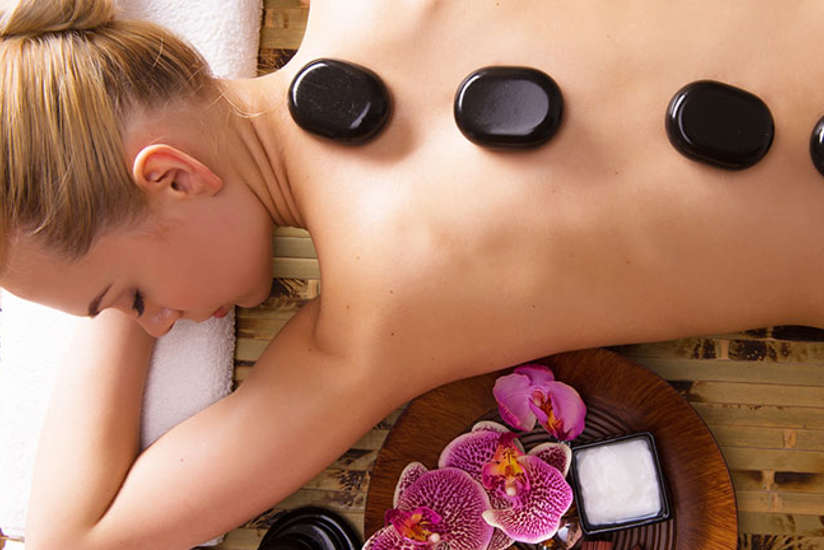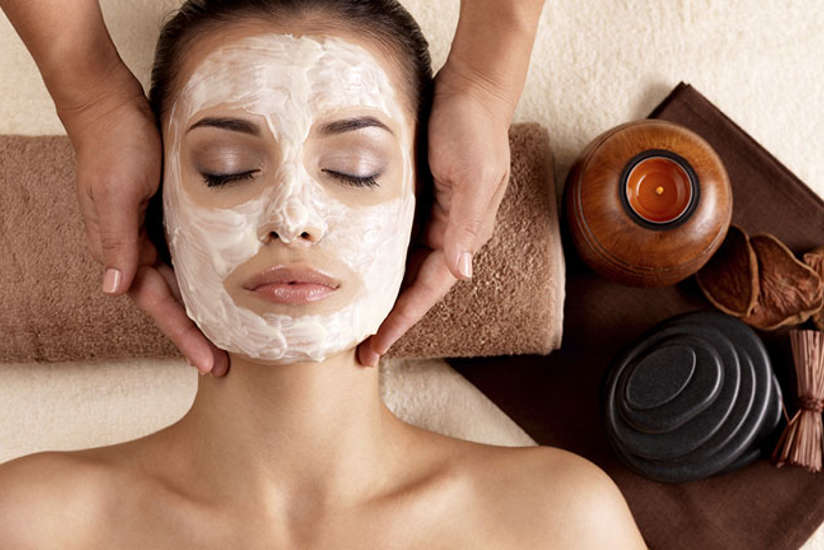 Spa Kalahari & Salon
Beyond relaxation. Our first-class spa offers services to relax and rejuvenate the mind, body and spirit. Featuring body treatments, luxurious massages, skin care, nail care and hair services. This luxurious spa also includes a wet therapy room with a dry sauna, a chromotherapy steam room, Halotherapy Salt room, whirlpool, a spa specific outdoor pool, brow and lash bar, and relaxing lounge space.
BOOK YOUR APPOINTMENT ONLINE or to speak with one of our spa specialists, call (512) 651-1015, or on property extension 74030.
Spa Kalahari & Salon ensures there is something special for every member of your family.
NOTE: In order to provide a smoother and safer transaction for our guests and associates, we are 100% cashless. We accept credit and mobile payments (Apple/Google Pay) as well as room charges. For more information, click here.
More About Halotherapy
Salt therapy, or halotherapy, uses a halogenerator to vaporize pure salt into the air so it can be breathed deep into the lungs. Our salt therapy room contains pure organic Himalayan salt and a high-quality halogenerator to turn that pure salt into the salt vapor that provides so many health benefits to our guests. The salt is ionized and then released into the atmosphere. When inhaled, the negatively charged ions attach to the positively charged toxins in the system and neutralize the charge, detoxifying the body from the inside out. Halotherapy is also an immune system booster; an important health benefit in the cold and flu season. Himalayan salt is one of the purest and most valuable salts.
Halotherapy is also recommended for healthy people as it boosts the immune system to help combat the high amounts of pollutants and bacteria we all breathe every day. The negative ions produced help combat stress and depression.
Halotherapy can be beneficial to those that suffer from the following conditions or concerns:
Respiratory Illnesses: Asthma • Bronchitis • Colds/Flu • Cystic Fibrosis • Emphysema/COPD Hay Fever • Sinus Infection • Pneumonia (post-acute) • Snoring/Sleep Apnea • Wheezing • Allergies
Skin Concerns: Acne • Dermatitis • Ear Infections • Eczema • Psoriasis • Promoting Post-Surgery Healing for the Skin
Athletes and Performers: Enhance endurance/stamina • Improve lung capacity • Anti-inflammatory and bactericidal effects Help to clear unwanted particles from lungs
Spa Kalahari Hours
Daily: 9:00am - 9:00pm

Spa Kalahari is pleased to offer a special Spa Junior treatment menu. A parent must be present in the treatment room with any child under the age of 16 receiving a service. Teens between the ages of 13-17 must wear swim or underclothing to receive facial or massage services. Teen massages may be done in the couple's room if the parent is also having a massage with the teen. All teen massages must be scheduled with a massage therapist with the same gender identity of the teen. No one under the age of 18 is permitted to receive deep tissue, salt stone massages or any of our body treatments. It is our goal to provide a tranquil atmosphere in the spa. Our Spa Locker Rooms, Relaxation Lounge, Hydro Escape, and Halotherapy Room are available for adults only.
We value your business and appreciate your cooperation with our cancellation guidelines. If you must change or cancel your spa reservation we ask that you notify us at least 24 hours prior to your scheduled appointment time to avoid being charged the full service fee. Services booked on the same day will be subject to the full service fee upon cancellation. A credit card number is required at the time you book your treatments.  Groups of 6 or more are subject to a 3-7 day cancellation policy and spa contract
Yes, and it is best to do so prior to your arrival to the resort to best accommodate your schedule.
Please arrive at least 20 minutes prior to your scheduled treatment time to allow sufficient time to check in and change.
Wear whatever is most comfortable. A robe and slippers will be provided when you arrive at the spa. During your treatments, the service providers are trained to drape you appropriately. Our Relaxation Lounge, Hydro Escape and Halotherapy Room are all co-ed environments. Items not returned will be charged to the credit card on file.
Yes, for best results men should shave a few hours before a facial.
It is best to avoid shaving before any treatment to prevent irritation.
It is recommended you leave your valuables in the safe provided in your guest room. Spa Kalahari does not assume liability for any valuables.
This is your time, and you should delight in the experience to the fullest.  Whether it's the room temperature, the amount of massage pressure, or the volume of the music, please notify us of any discomforts or preferences.  We request that cell phones and electronics be turned off in the spa, and we do not allow pets or smoking within the facility.  Your privacy is a priority. Communication is the key to getting the treatment you want. Please discuss with your therapist areas to focus on and any areas to be avoided. You should not be uncomfortable at any time.
While there are a few services that should be avoided during pregnancy, there are many beneficial treatments that can be enjoyed. Mothers-to-be can enjoy all salon services, facials, and a prenatal massage. Please note that massage is performed only if you are in your second or third trimester. 
Arriving late will simply limit the time for your treatment, thus lessening its effectiveness and your enjoyment. Your treatment will end on time, so that the next guest will not be delayed. The full value of your treatment will be applied.
Reservations require a credit card to hold your appointment. We will be 100% cashless as of August 22, 2022. We will accept credit and mobile payments (Apple/Google Pay), as well as room charges through your RFID wristband.
Please drink plenty of water before and after any spa treatment received. It is important to stay hydrated. Following any heat treatments, it is important that you rest and avoid any rigorous activity for at least one hour.
To ensure a relaxing experience, we ask that you turn off your cell phone ringers and pagers before entering the Spa.
Gratuity is left to your discretion and should be based on the satisfaction of services.
Day Spa Monthly Subscription
NOW AVAILABLE: Subscribe to the Monthly Epic Pass at Kalahari. Select the pass of your choice and let the unlimited adventure begin. Selections include Tom Foolerys Adventure Park, America's Largest Indoor Waterpark, or BOTH parks. If you're looking for a bit of relaxation, we've even got a monthly Spa Kalahari Day Pass subscription.
Get Your Epic Pass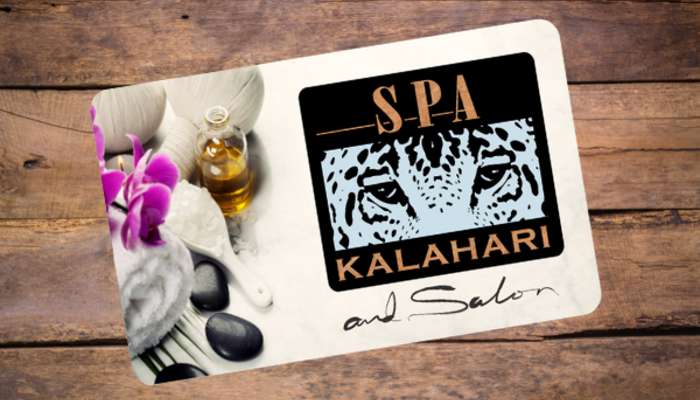 Spa Kalahari Gift Cards
Buying a Spa Kalahari gift card will have your loved one feeling refreshed & rejuvenated! It's the perfect gift for birthdays, anniversaries, and those wonderful "just because" gifts.
Gift Relaxation