Expansive Pools
Soak up sun, relax and splash because this Expansive Outdoor Pool Deck will not be one you are likely to forget anytime soon. There are three pools and each one offers a unique experience. Exclusively for Kalahari guests only, included with your stay, seasonally and pending the weather.
The Outdoor Pool is INCLUDED and EXCLUSIVE to Kalahari overnight guests.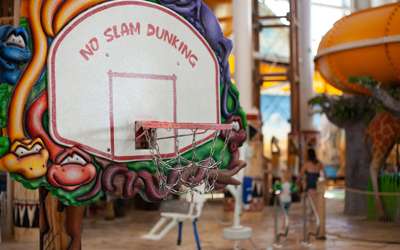 Basketball Pool
Shoot, and SCORE! Athletically inclined adventurers will love the challenge of shooting hoops in this massive water basketball pool.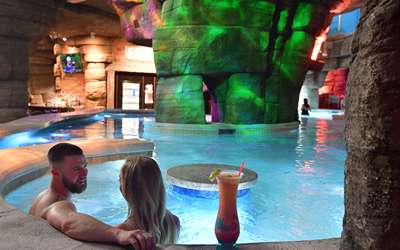 Grotto Outdoor Swim-Up Bar & Pool
Relax and unwind in this an immersive, Instagram-worthy grotto. Now available indoors and out!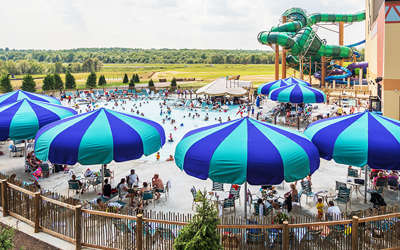 ZanziBar Pool & Swim-Up Bar
Enjoy the large sun deck for relaxing and sunbathing, or splash away in the huge outdoor pool and swim-up bar.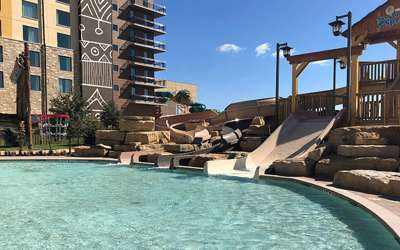 Savannah Springs
The perfectly sized pool designed just for kids! Welcome to the community of Savannah Springs! Come splash, play, and have fun. This just-my-size kid's area features two slides and a wet swing-set!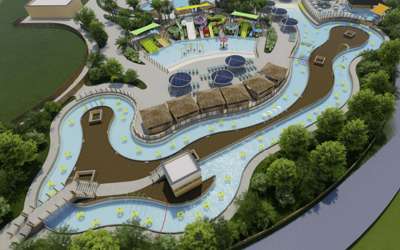 Outdoor Waterpark Expansion
We're expanding our Outdoor Waterpark! This summer 2023 you'll be able to enjoy thousands of square feet worth of brand-new rides and attractions.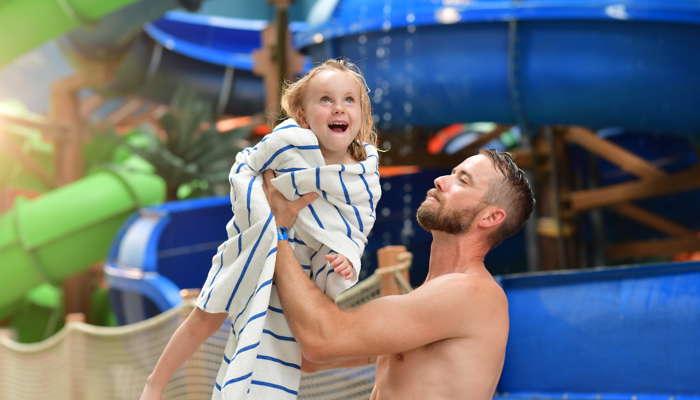 We're Expanding Our Outdoor Waterpark!
It just keeps getting better. Get ready for even more fun, slides, splashes and smiles.
Coming summer 2023