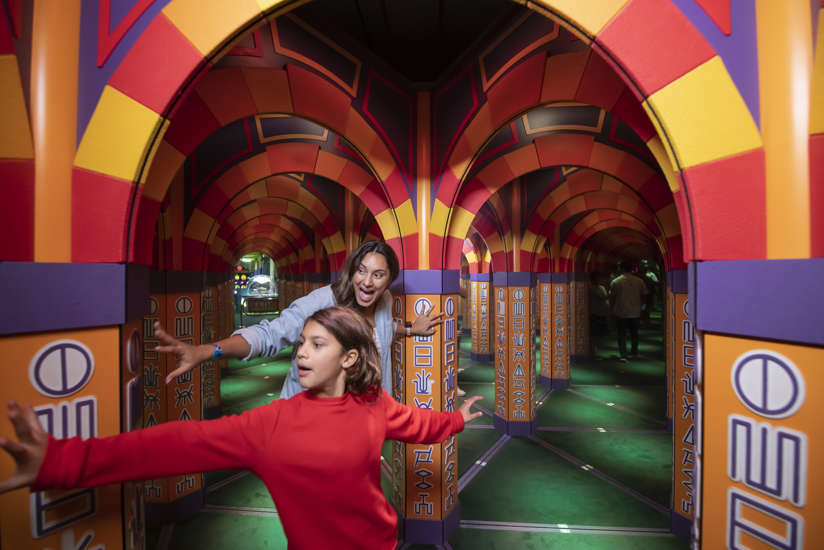 Fun & Unique Experiences for All
Your friends and family will love Tom Foolery's escape and adventure rooms. These highly themed, challenging adventures are perfect for friends and family of all experience levels.
Age Group
Bigger Kids
Tweens
Teens
Grown Ups
Thrill Level
Escape Room
Escape From Planet Obscura transports you to an alien planet as you try and repair your damaged spacecraft. Can you get your engine repaired and activate the launch sequence before you find yourself stranded in space forever?
Lift Yer Loot drops you right into the middle of an old western town with the goal of pulling off a daring robbery! With Jesse James as your leader, it's up to you to break into the bank vault tonight and get the loot, including the priceless Baton Rouge Diamond, before the sheriff arrives!
Adventure Room
Missile Crises sets you in the middle of a super-secret mission. It's a good thing you speak Russian! (If you don't, I hope you can translate) Good luck!
Rodeo Ball Toss immerses you in a carnival game where you try and get 3 balls in each barrel!
C.S.I. places you in a crime scene. Your partner will describe evidence that you must locate. Be careful not to confuse clues that look similar. Make sure you catch them "Red Handed"!