Did your Stomach Just Growl?
Although some see meals as just something you do between waterslide runs or meetings, part of your Kalahari experience is world-class dining. At Kalahari, we take food pretty seriously. Every location features restaurants to satisfy every taste, from steakhouses to ice cream shops. You'll never have to eat in the same spot twice... but you just might want to.
*Please note we are not a nut/gluten-free facility and cross-contamination may occur. For more information, please click here.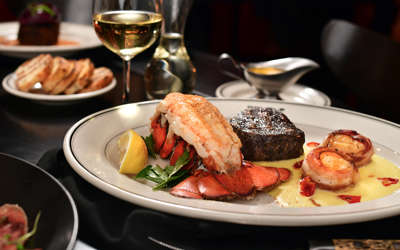 Double Cut Steak House
A signature steak house experience, featuring a menu with robust selections including steak (of course), seafood, chops, chicken and vegetables.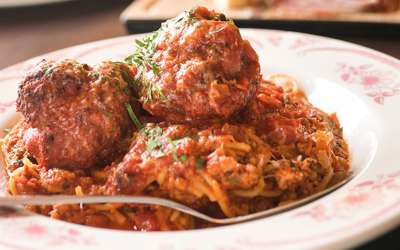 Sortino's Italian Kitchen
Whether you're dining with friends, gathering with colleagues or simply feeding the kids, Sortino's satisfies the appetite and soothes your soul with the flavors of Italy and the warmth of family. Featuring: Sortinos Italian Kitchen, Pizzeria Sortino, Sortinos Cafe & Gelato and Vinoteca wine lounge.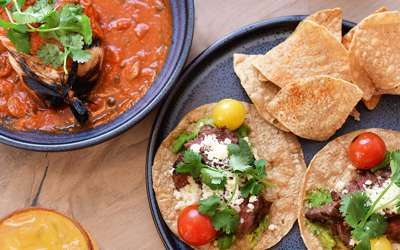 Cinco Niños
A modern Mexican & tequila bar encompassing all the resounding classic flavors as they intertwine with a sizzling plate of pure goodness.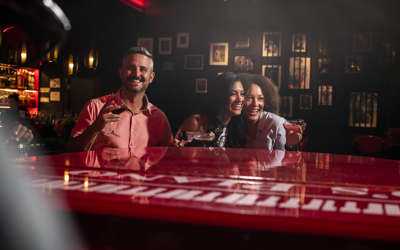 Redd's Piano Bar and Lounge
Redd's Piano Bar & Lounge offers fabulous entertainment nightly from a host of talented international performers. With new and exciting performers every month, Redd's brings you the best live music entertainment in Texas. Sit at the piano, sing along and be part of the show or sit back, relax with a great hand-crafted cocktail.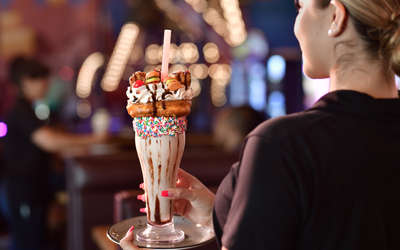 B-Lux Grill & Bar
Deliciously unique burgers and shakes handcrafted from scratch. Invite your family and friends to try a signature burger or indulge in one of our hard shakes. We are proud to offer fresh ingredients that are locally sourced.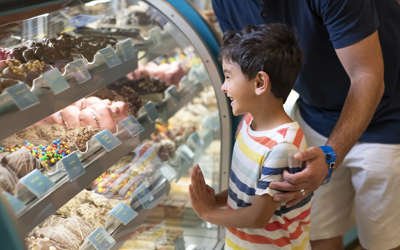 The Last Bite
Specializing in sweet indulgence, The Last Bite offers a number of ways to get your sugar fix. Either order a sweet treat for delivery to your room or stop by the main lobby for an assortment of sweet treats.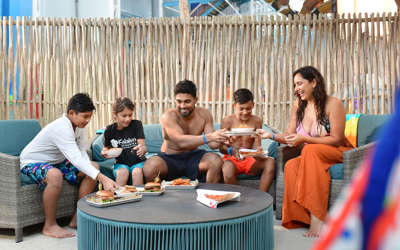 Waterpark Dining
Whether lounging poolside or relaxing in a bungalow, there's no need to leave the Waterpark to refuel. With a multitude of Waterpark dining outlets, there's something for everyone.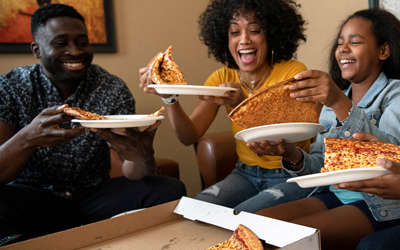 Room Service - Pizzeria Sortino
Treat yourself with delicious sandwiches, salads and freshly baked specialty & signature pizzas. The same recipe that started it all, enjoy a slice of history delivered right to your room today.
Order Room Service: Dial 74020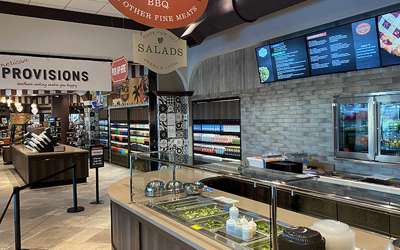 American Provisions
Featuring hand-crafted soups, salads and sandwiches for delicious dining on the go. Don't forget to try one of our homemade mini pies too!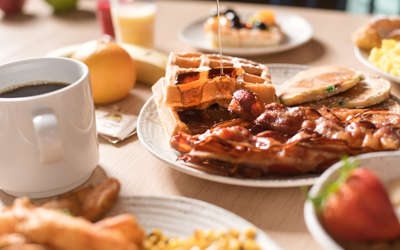 Great Karoo Marketplace
Featuring everyone's favorite buffet selections, this African-themed restaurant immerses guests in the Kalahari experience while still accommodating dining options for even the pickiest of eaters. Enjoy delicious breakfast items off the menu or indulge in a wide variety from the buffet.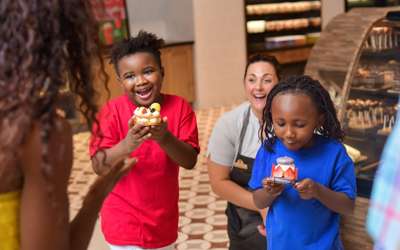 Java Manjaro
Rejuvenate for more Kalahari getaway fun with Starbucks® coffee, delicious cappuccino, fresh-baked pastries, desserts and more.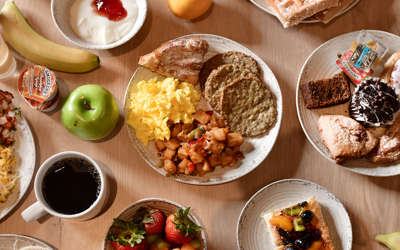 Marrakesh Market Eatery
Step inside this unique shopping experience inspired by the shops of Marrakesh, a major city in the Kingdom of Morocco. Explore mini storefronts with art, souvenirs, traditional mint tea, to-go fare and more.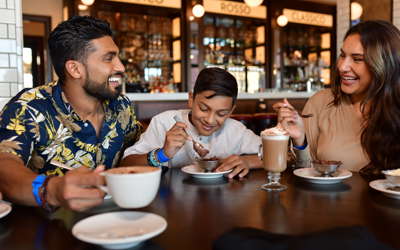 Sortino Cafe & Gelato
Proudly serving Starbucks and Gelato made from the freshest ingredients and the highest quality flavors to create this delicious traditional frozen dessert.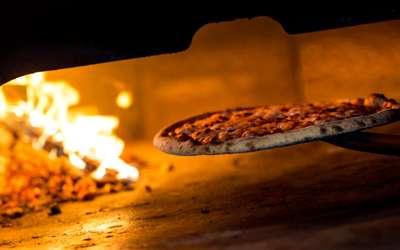 Pizzeria Sortino's
Treat yourself with delicious freshly baked specialty and signature pizzas. The same recipe that started it all, enjoy a slice of history straight from the piping hot brick oven.
Father's Day BBQ Buffet
Looking for a way to celebrate Father's Day in style? Look no further than our new Father's Day BBQ Buffet!
Join us for a day of mouth-watering barbecue and live music! Take in the rustic, western-themed ambiance as you enjoy house smoked BBQ and savor your favorite drink as you relax and unwind with friends, family or colleagues.
Indulge in the finer things in life with a hand-rolled cigar station where each dad will get to create a custom cigar! For an extra fee, you can elevate your experience and enjoy a truly luxurious day with our Garrison Brothers Bourbon Bar.
The History Behind Our Flavors